Midnight Madness at the Zoo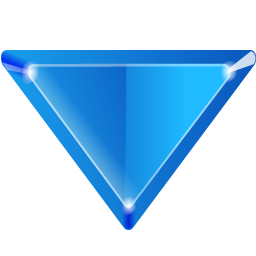 The bustle of the crowd is waning and the zoo is quieting for the night. The polar bear picks up the ball and dribbles onto the court; the nightly game begins. A frog jumps up to play one-on-one and then a penguin waddles in to join the team. Count along as the game grows with the addition of each new animal and the field of players builds to ten. Three zebras serve as referees and keep the clock, because this game must be over before the zookeeper makes her rounds.
This fictional story with rhyming text includes a 4-page
For Creative Minds
section in the back of the book and a 34-page cross-curricular
Teaching Activity Guide
online.
Midnight Madness at the Zoo
is vetted by experts and designed to encourage parental engagement. Its extensive back matter helps teachers with time-saving lesson ideas, provides extensions for science, math, and social studies units, and uses inquiry-based learning to help build critical thinking skills in young readers. The Spanish translation supports ELL and dual-language programs. The
interactive ebook
reads aloud in both English and Spanish with word highlighting and audio speed control to promote oral language skills, fluency, pronunciation, text engagement, and reading comprehension. Tap animals and other things that make noise to hear their sounds.
Written by Sherryn Craig, Illustrated by Karen Jones (Lee)
32 pg, 8.5x10, Ages 4-8, Grades K-3, Lexile: 510
| | | | |
| --- | --- | --- | --- |
| Hardcover | 9781628557305 | $17.95 | |
| Paperback | 9781628557374 | $9.95 | |
| Spanish Paperback | 9781628557442 | $11.95 | |
| EBook | 9781628557657 | Purchase Here | |
| Spanish EBook | 9781628557725 | Purchase Here | |

Keywords:

add/addition, anthropomorphic, counting, math: general, rhythm or rhyme

Animals in the book:

camel, elephant, frog, giraffe, lion, mole, monkey, penguin, pig, polar bear, seal, zebra

Vetters:

Thanks to Bambi Godkin, Education Manager at Mill Mountain Zoo, for reviewing the accuracy of the zoo and conservation information, and to Derrick Pearson, sportscaster, for reviewing the basketball information in this book.
Reviews:
Craig's sturdy rhymes are faithful to the rhythm she establishes, and the occasional use of basketball jargon (defined in a glossary, included along with supplemental activity suggestions) adds welcome dashes of irreverence. - Publishers Weekly
The aftermatter-basketball glossary, math activities, and information on endangered animals-makes this a solid-enough purchase for classrooms. - Kirkus Reviews
Midnight Madness at the Zoo, is a delightful children's book that incorporates a love of basketball and animals. It's an imaginative tale that explains why the animals at the zoo are always sleeping. - The Old Schoolhouse Magazine
Author/Illustrator Info:
Author Sherryn Craig says that writing is like exercise, it's important to stretch the creative muscles daily. A family love for basketball combined with a trip to their local zoo provided the inspiration for her debut picture book, Midnight Madness at the Zoo. Sherryn lives in Virginia with her husband and two children. Visit her website at www.sherryncraig.com.




Award-winning illustrator Karen Jones began her career as a storyboard artist and editorial illustrator but it wasn't until she had children of her own that she discovered her true artistic passion: children's illustration. In addition to Oliver's Otter Phase, Karen has illustrated Midnight Madness at the Zoo, One Odd Day, My Even Day and My Half Day for Arbordale. She has also written and illustrated ABC Safari. Karen and her family live outside of Raleigh, NC. Karen's children join her on many research trips to museums, zoos and aquariums-a tough job, but someone has to do it! Visit Karen's website.