ABC Safari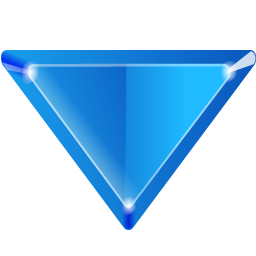 Let's search for adventure above in the sky. We'll scout through the mountains and hills, and then try exploring the forests, the meadows and plains, across the dry desert and through jungle rains. We'll trek through a swamp, a puddle, a pond, in lakes and the river, the ocean beyond. But, what are we looking for? Who will we see? Find animals on this Safari with me! Once you've discovered all the animals, turn to the "For Creative Minds" educational section for sorting cards and animal fun facts.
This nonfiction picture book with a cuddle factor and rhyming text includes a 3-page
For Creative Minds
section in the back of the book and a 53-page cross-curricular
Teaching Activity Guide
online.
ABC Safari
is vetted by experts and designed to encourage parental engagement. Its extensive back matter helps teachers with time-saving lesson ideas, provides extensions for science, math, and social studies units, and uses inquiry-based learning to help build critical thinking skills in young readers. The Spanish translation supports ELL and dual-language programs. The
interactive ebook
reads aloud in both English and Spanish with word highlighting and audio speed control to promote oral language skills, fluency, pronunciation, text engagement, and reading comprehension. Tap animals and other things that make noise to hear their sounds.
Written by Karen Jones (Lee), Illustrated by Karen Jones (Lee)
32 pg, 10 x 8.5, Ages 3-7, Grades P-3, Lexile: AD 860, AR: 5.0, F&P: M
| | | | |
| --- | --- | --- | --- |
| Hardcover | 9780977742301 | $15.95 | |
| Paperback | 9780977742363 | $9.95 | |
| Spanish Paperback | 9781628553673 | $11.95 | |
| Portuguese Paperback | 9781643513973 | $11.95 | |
| EBook | 9781607182610 | Purchase Here | |
| Spanish EBook | 9781628550924 | Purchase Here | |
| Portuguese EBook | 9781643514000 | Purchase Here | |

Keywords:

animal alphabet, habitats, adaptations, life science, animal classification, carnivore/omnivore/herbivore

Animals in the book:

alligator, beaver, cheetah, dolphin, elephant, frog, gorilla, hippopotamus, iguana, jackrabbit, koala, lion, manatee, newt, owl, penguin, quail, rhinoceros, sea lion, tiger, urial, vulture, wolf, x-ray fish, yak, zebra

Vetters:

Thanks to Ron Fricke, Vice President of Education at the Philadelphia Zoo, for verifying the accuracy of the information in this book.
Reviews:
This excellent read-aloud for the pre-K through primary audience is richer than the usual ABC book. Karen Lee, both illustrator and author, is not afraid to use a varied and interesting vocabulary. - NSTA Recommends
ABC Safari is a winner. The musical rhymes and vibrant illustrations make this book so fun you barely notice it's educational, too. - The Old Schoolhouse Magazine
This is a great way to learn the alphabet and gain a love for reading! - Wee One's Magazine
Author/Illustrator Info:
Award-winning illustrator Karen Jones began her career as a storyboard artist and editorial illustrator but it wasn't until she had children of her own that she discovered her true artistic passion: children's illustration. In addition to Oliver's Otter Phase, Karen has illustrated Midnight Madness at the Zoo, One Odd Day, My Even Day and My Half Day for Arbordale. She has also written and illustrated ABC Safari. Karen and her family live outside of Raleigh, NC. Karen's children join her on many research trips to museums, zoos and aquariums-a tough job, but someone has to do it! Visit Karen's website.