My Even Day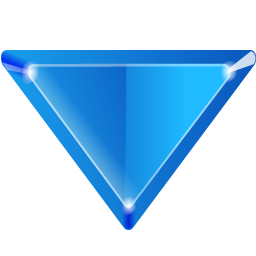 In this delightful, rhythmic sequel to One Odd Day, the young boy awakens to find that it is another strange day—now everything is even, and his mother has two heads! This time, a school field trip to the zoo is dealt with in an odd, but even-handed manner. And, like its predecessor, children will spend hours looking for all the hidden objects in the incredible art. Square it all off with more "number fun" in the "For Creative Minds" section.
This fictional story with rhyming text includes a 3-page
For Creative Minds
section in the back of the book and a 57-page cross-curricular
Teaching Activity Guide
online.
My Even Day
is vetted by experts and designed to encourage parental engagement. Its extensive back matter helps teachers with time-saving lesson ideas, provides extensions for science, math, and social studies units, and uses inquiry-based learning to help build critical thinking skills in young readers. The Spanish translation supports ELL and dual-language programs. The
interactive ebook
reads aloud in both English and Spanish with word highlighting and audio speed control to promote oral language skills, fluency, pronunciation, text engagement, and reading comprehension.
Written by Doris Fisher & Dani Sneed, Illustrated by Karen Jones (Lee)
32 pg, 10 x 8.5, Ages 4-8, Grades PK-3, Lexile: - 700, AR: 2.4, F&P: M
| | | | |
| --- | --- | --- | --- |
| Hardcover | 9780977742332 | $15.95 | |
| Paperback | 9781934359228 | $10.95 | |
| Spanish Hardcover | 9781607186922 | $17.95 | |
| Spanish Paperback | 9781628553765 | $11.95 | |
| EBook | 9781607182702 | Purchase Here | |
| Spanish EBook | 9781628551013 | Purchase Here | |

Keywords:

rhyme, even numbers, math, even numbers, square numbers, Basic Math Numbers Series

Animals in the book:

-

Vetters:

Thanks to Kathy Skinner, recipient of the 2004 Presidential Award for Excellence in Mathematics Teaching for the State of Texas, for vetting the accuracy of this book and for providing the math riddles.
Other books in this "Basic Math Numbers Series" include:
Reviews:
My Even Day begins where One Odd Day ended. The story is similar to the first except that this day revolves around examples of even numbered and then concludes with the boy waking up to find that half his head has been shaved, leading the reader to believe that the next book will focus on fractions. - Teaching Children Mathematics
In this rhyming companion to One Odd Day (Arbordale, 2006), a boy wakes up to find that everything he sees represents an even number. - School Library Journal
My Even Day will not only have readers in hysterics, but it will teach the important concept of even numbers. Fun activities are found at the back of the book. - Wee One's Magazine
Author/Illustrator Info:
Doris Fisher (Happy Birthday to Whooo?, My Half Day, One Odd Day, and My Even Day) loves writing in verse. She has written a biography, Kelly Clarkson, and a six book series, Grammar All-Stars: The Parts of Speech for Gareth Stevens. Doris is a member of the Society for Children's Book Writers and Illustrators. Her children's writing includes fiction, nonfiction, poetry, word puzzles and mazes. She has been published in various children's magazines including Babybug, Highlights for Children, and Wee Ones Magazine. Doris and her husband live in the Houston, Texas area. They have two grown children. Visit Doris' Website
Dani Sneed) is a mother of three, full-time engineer, part-time writer and former substitute teacher. While teaching, Dani enjoyed explaining math in silly, but memorable, ways. Oddly enough, she was inspired to co-author One Odd Day based on a conversation she had with an elementary school librarian. My Even Day is a natural follow on to that quite odd book and My Half Day follows with fractions! Dani has written several articles for Highlights for Children and five merit badge books for Boy Scouts of America including Chemistry, Environmental Science, and Geology, and is working on more. She has two co-authored bilingual books; Confetti Eggs / Cascarones and Punched Paper / Papel Picado. Dani lives in the suburbs of Houston with her family which includes a dog, Muffin and a cat, Cupcake. They are currently looking for a pet to name Biscuit.
Award-winning illustrator Karen Jones began her career as a storyboard artist and editorial illustrator but it wasn't until she had children of her own that she discovered her true artistic passion: children's illustration. In addition to Oliver's Otter Phase, Karen has illustrated Midnight Madness at the Zoo, One Odd Day, My Even Day and My Half Day for Arbordale. She has also written and illustrated ABC Safari. Karen and her family live outside of Raleigh, NC. Karen's children join her on many research trips to museums, zoos and aquariums-a tough job, but someone has to do it! Visit Karen's website.