Long and Short Tail
of Colo and Ruff, The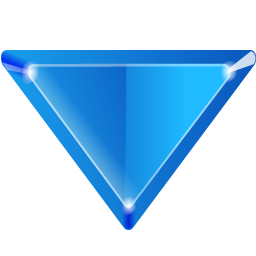 Colo the cougar and her friend Ruff, the bobcat, jump and play together, but Ruff can't jump as far as Colo. Ruff doesn't have a long, swishy tail like Colo does, to provide balance on long leaps. Ruff's tail is much shorter. He is sure that something is wrong with him. Sympathetic, Colo suggests they find a tail that Ruff would like better, so off they go. As the two kittens explore the variety of tails worn by other animals, they make the best discovery of all.
Written by Diane Lang, Illustrated by Laurie Allen Klein
32 pg, 8 x 10, Ages 3-7, Grades K-1, Lexile: 740, F&P: L
| | | | |
| --- | --- | --- | --- |
| Hardcover | 9781607187387 | $17.95 | |
| Paperback | 9781607187448 | $9.95 | |
| Spanish Paperback | 9781607187493 | $11.95 | |
| EBook | 9781607187684 | Purchase Here | |
| Spanish EBook | 9781607187745 | Purchase Here | |
| Chinese EBook | 9781643516578 | Purchase Here | |

Keywords:

cougar, bobcat, tail, physical adaptations, tails

Animals in the book:

cougar, panther, mountain lion, bobcat

Vetters:

This book has been vetted by Tiffany Dollins and Hardy Kern, animal program specialists at the Columbus Zoo.
Reviews:
Lang's nature tale definitely exists to teach, but young animal lovers will enjoy its quick progression. Klein's realistic, detailed colored-pencil illustrations are a bit washed out but a good accompaniment nonetheless; some hide pictographs on the rocks that predict the story to come…A fine addition to science and nature collections.
- Kirkus Reviews
Beautiful, realistic paintings of Colo and Ruff in their natural habitat are shown on all the pages of "The Long and Short Tail of Colo and Ruff".
- Midwest Book Review
Author/Illustrator Info:
Diane Lang volunteers at two different nature centers where she gives programs and classes to share nature with young children-and that love of sharing nature led her to her writing picture books. In addition to authoring The Long and Short Tail of Colo and Ruff for Arbordale, Diane's other books include Daytime, Nighttime, All Through the Year; Vulture Verses, Love Poems for the Unloved and Fur, Feather, Fin: All of Us Are Kin. Diane lives in California with her husband and several beloved pets-a gentle snake, two dogs, two tortoises, and two sweet tarantulas. Visit her website at www.dianelang.net.



Award-winning illustrator Laurie Allen Klein has been a freelance artist for over 30 years. She has worked with a variety of zoos, marine parks and aquariums creating life-size animal murals, animal ID art, camp field guides, activity books, and posters. Laurie has also illustrated The Long and Short Tail of Colo and Ruff,Dear Komodo Dragon, Saving Kate's Flowers, Balloon Trees, Fur and Feathers, The Ghost of Donley Farm, If a Dolphin Were a Fish, Little Skink's Tail, Meet the Planets, Solar System Forecast, They Just Know, and Where Should Turtle Be? for Arbordale. Laurie lives in Florida. See more of her artwork at www.lauriekleinarts.com.