Where Should Turtle Be?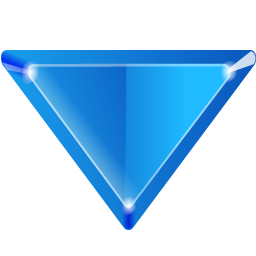 Little turtle was lost! Free from his egg, he climbed out into a big, beautiful new world. Lost and alone, he wondered—where did he really belong? The bear told him to live in the woods; the frog said, "The swamp!" But turtle just didn't feel at home. He needed help, but where could he turn? Author Susan Ring helps turtle in this whimsical story of self-exploration and nature, Where Should Turtle Be? Detailed illustrations by Laurie Allen Klein give these friendly animals personality, and in the end, an unexpected tickle and tumble help turtle find his place in his new world. The "For Creative Minds" educational section includes "Turtle Fun Facts" and "Match the Turtle to its Habitat."
This fictional story includes a 3-page
For Creative Minds
section in the back of the book and a 34-page cross-curricular
Teaching Activity Guide
online.
Where Should Turtle Be?
is vetted by experts and designed to encourage parental engagement. Its extensive back matter helps teachers with time-saving lesson ideas, provides extensions for science, math, and social studies units, and uses inquiry-based learning to help build critical thinking skills in young readers. The Spanish translation supports ELL and dual-language programs. The
interactive ebook
reads aloud in both English and Spanish with word highlighting and audio speed control to promote oral language skills, fluency, pronunciation, text engagement, and reading comprehension.
Written by Susan Ring, Illustrated by Laurie Allen Klein
32 pg, 10 x 8.5, Ages 4-8, Grades PK-3, Lexile: AD 680, AR: 4.2, F&P: M
| | | | |
| --- | --- | --- | --- |
| Hardcover | 9781934359891 | $16.95 | |
| Paperback | 9781607186083 | $11.95 | |
| Spanish Paperback | 9781628553888 | $9.95 | |
| EBook | 9781607182825 | Purchase Here | |
| Spanish EBook | 9781628551136 | Purchase Here | |
| Chinese EBook | 9781607188964 | Purchase Here | |

Keywords:

behavioral adaptation, physical adaptation, perseverance, life cycles, turtles, light pollution, adaptations, habitat, life science, sea turtles, terrapin, box turtle, painted turtle, adaptations, habitat matching

Animals in the book:

loggerhead sea turtle, black bear, box turtle, diamondback terrapin, painted turtle, frog, beatle

Vetters:

Thanks to Lou Perrotti, Conservation Coordinator, and Jim Hitchiner, Lead Keeper, Tropics at Roger Williams Park Zoo (RI); and to Dr. Lundie Spence, Director, COSEE SouthEast and the South Carolina Sea Grant Consortium, for verifying the accuracy of the information in this book.
Reviews:
The satisfying rhythm and rhyme of the short verses make this a good choice for reading aloud. Children will sympathize with the little turtle, who listens politely to the advice of others, but follows his own heart in the end. - Booklist
Nicely told in rhymes. Fun facts and test sheets follow up. A good book for solo reading in class; take the quizzes at the end. - Foreword Reviews
With beautiful illustrations by Laurie Allen Klein and simple rhyming text, children will learn a whole lot about turtles and their habitats. - Charleston Post And Courier
Author/Illustrator Info:
Susan Ring (Where Should Turtle Be?) is an Emmy-award winner and prolific writer, who specializes in writing for children, and through her creative services company, Monkey-Says, she writes for all types of media. Her experience in television and video includes creating characters and writing songs. Her song "Where's My Nose?" won third place in the 2006 International Songwriting Competition, competing against thousands of other songwriters worldwide. Although Where Should Turtle Be? is Susan's first Arbordale book, she has over 135 books to her name. Susan lives in Rhode Island. Visit Susan's Website



Award-winning illustrator Laurie Allen Klein has been a freelance artist for over 30 years. She has worked with a variety of zoos, marine parks and aquariums creating life-size animal murals, animal ID art, camp field guides, activity books, and posters. Laurie has also illustrated The Long and Short Tail of Colo and Ruff,Dear Komodo Dragon, Saving Kate's Flowers, Balloon Trees, Fur and Feathers, The Ghost of Donley Farm, If a Dolphin Were a Fish, Little Skink's Tail, Meet the Planets, Solar System Forecast, They Just Know, and Where Should Turtle Be? for Arbordale. Laurie lives in Florida. See more of her artwork at www.lauriekleinarts.com.