Animal Partners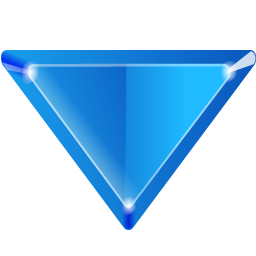 From the "crocodile's dentist," to the "mongoose spa," Animal Partners takes a whimsical look at symbiotic relationships of animals large and small. Although many animals live in groups of the same kind, here you will learn how some animals form unique partnerships with different species. After all, don't we all need a little help from our friends?
This nonfiction picture book with a cuddle factor and rhyming text includes a 4-page
For Creative Minds
section in the back of the book and a 29-page cross-curricular
Teaching Activity Guide
online.
Animal Partners
is vetted by experts and designed to encourage parental engagement. Its extensive back matter helps teachers with time-saving lesson ideas, provides extensions for science, math, and social studies units, and uses inquiry-based learning to help build critical thinking skills in young readers. The Spanish translation supports ELL and dual-language programs. The
interactive ebook
reads aloud in both English and Spanish with word highlighting and audio speed control to promote oral language skills, fluency, pronunciation, text engagement, and reading comprehension.
Written by Scotti Cohn, Illustrated by Shennen Bersani
32 pg, 10 x 8.5, Ages 4-8, Grades K-3, Lexile: AD 750, F&P: O
| | | | |
| --- | --- | --- | --- |
| Hardcover | 9781628554489 | $17.95 | |
| Paperback | 9781628554564 | $10.95 | |
| Spanish Paperback | 9781628554649 | $11.95 | |
| Portuguese Paperback | 9781643514055 | $11.95 | |
| EBook | 9781628554885 | Purchase Here | |
| Spanish EBook | 9781628554960 | Purchase Here | |
| Portuguese EBook | 9781643514086 | Purchase Here | |

Keywords:

animal adaptations, symbiotic relationships, habitats

Animals in the book:

anemone, Atlantic mackerel, barnacle, beetle, boxer crab, crocodile, emperor shrimp, fly, forest mouse, marine iguana, mongoose, plover, Portuguese man-of-war, pseudoscorpion, red phalarope, remora, rhino, Sally Lightfoot crab, sea cucumber, sea turtle, shark, tickbird, wart hog, whale, wrasse

Vetters:

Thanks to Loran Wlodarski, Science Writer, for verifying the accuracy of the information in this book.
Reviews:
Some of the information in this book about symbiosis is conveyed through poetry. Poems are paired with vivid illustrations that add detail. At times the symbiotic relationship between poem and illustration is too dependent. - Library Media Connection
Each on a double-page spread, thirteen brief poems offer silly interpretations of animals' symbiotic relationships...paired with back matter explaining the scientific concept and differentiating between mutualism, commensalism, and parasitism, they are mildly entertaining vehicles for the information. - Horn Book Guide
Animal Partners is filled with short whimsical poems about the beneficial or parasitic relationships different species of animals have with one another. - Midwest Book Review
Author/Illustrator Info:
Award-winning author Scotti Cohn has had a love for poetry and fiction writing since childhood. In addition to Animal Partners, Scotti has written On the Move (CBC/NSTA Outstanding Science Trade Book), Big Cat, Little Kitty (Moms' Choice Gold) and One Wolf Howls (Nautilus Silver Book Award) for Arbordale, as well as eight nonfiction books and numerous short stories and poems. Scotti's two grown children have done their own moving on. She and her husband live in upstate South Carolina with five little kitties. Visit her website at www.scotticohn.com.




Shennen Bersani is an award-winning illustrator with 2 million copies of her books cherished and read by children, parents, and teachers throughout the world. Her art delivers heartfelt emotion, the wonders of nature and science, and creates a unique joy for learning. Some of Shennen's other illustrated works include River Otter's Adventures; Night Creepers; Cheetah Dreams; Animal Partners; Astro: The Steller Sea Lion; Home in the Cave; The Glaciers are Melting!; Once Upon an Elephant (CBC Children's Choice Book Award); Salamander Season; Sea Slime: It's Eeuwy, Gooey and Under the Sea; The Shape Family Babies; and Shark Baby for Arbordale. She is also the author and illustrator of Achoo! Why Pollen Counts. Shennen lives with her family near Boston. Visit her website at www.shennenbersani.com.