Home In the Cave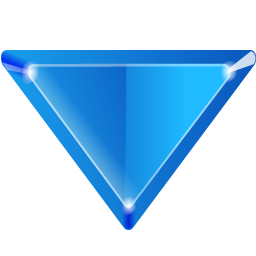 "Baby Bat loves his cave home and never wants to leave. While practicing flapping his wings one night, he falls and Pluribus Packrat rescues him. They then explore the deepest, darkest corners of the cave where they meet amazing animals—animals that don't need eyes to see or colors to hide from enemies. Baby Bat learns how important bats are to the cave habitat and how other cave-living critters rely on bats for food. Will Baby Bat finally venture out of the cave to help the other animals?
This fictional story includes a 4-page
For Creative Minds
section in the back of the book and a 51-page cross-curricular
Teaching Activity Guide
online.
Home in the Cave
is vetted by experts and designed to encourage parental engagement. Its extensive back matter helps teachers with time-saving lesson ideas, provides extensions for science, math, and social studies units, and uses inquiry-based learning to help build critical thinking skills in young readers. The Spanish translation supports ELL and dual-language programs. The
interactive ebook
reads aloud in both English and Spanish with word highlighting and audio speed control to promote oral language skills, fluency, pronunciation, text engagement, and reading comprehension."
Written by Janet Halfmann, Illustrated by Shennen Bersani
32 pg, 10 x 8.5, Ages 4-9, Grades PK-4, Lexile: AD 750, AR: 3.6, F&P: O
| | | | |
| --- | --- | --- | --- |
| Hardcover | 9781607185222 | $17.95 | |
| Paperback | 9781607185314 | $11.95 | |
| Spanish Paperback | 9781628554199 | $11.95 | |
| EBook | 9781607185598 | Purchase Here | |
| Spanish EBook | 9781628551440 | Purchase Here | |

Keywords:

behavioral adaptation, physical adaptation, cave habitat, bats, food chain, life science, echolocation

Animals in the book:

bat, gray myotis, packrat, cave crayfish, blind salamander, phoebe, cave salamander, cave crickett, cavefish

Vetters:

Thanks to Sue Barnard, Founder of Basically Bats Wildlife Conservation Society and author of Bats In Captivity, for reviewing the bat information; and to Dale L. Pate, Cave & Karst Program Coordinator, Geologic Resources Division-National Park Service, and Kriste Lindberg, Chairman of the Environmental Education Committee of the National Speleological Society, for reviewing the accuracy of the cave-related information in this book.
Reviews:
All things nocturnal and furry come alive in this unusual story of a baby bat learning about his surroundings...Fascinating scientific tidbits are made palatable and entertaining. - Foreword Reviews
Facts about bats drive this story about a baby bat who makes friends with a pack rat. The cartoon-style illustrations are as highly anthropomorphized as the text. Four pages at the back provide information about cave life, rock formations, cave habitats, echolocation, and more. - Horn Book Guide
Halfmann reveals factual details about bats through an eventful story line. - School Library Journal
Author/Illustrator Info:
Janet Halfmann (pronounced Howlf-mun) is the award-winning author of more than forty fiction and nonfiction children's books, including Yay for Big Brothers!, Home in the Cave, Fur and Feathers, and Little Skink's Tail for Arbordale. Other recent titles include The Clothesline Code; A Bobby-Dazzler of a Pouch!; The Story of Civil War Hero Robert Smalls; Midnight Teacher; Grandma Is a Slowpoke; Animal Teachers; Good Night, Little Sea Otter; and Seven Miles to Freedom. Janet is a member of the Society of Children's Book Writers and Illustrators. Previously, Janet was a newspaper reporter, children's magazine editor, and a creator of coloring and activity books for Golden Books. She is the mother of four and the grandmother of six. She grew up on a farm in Michigan and now lives in South Milwaukee, Wisconsin. Visit her website at janethalfmannauthor.com.

Shennen Bersani is an award-winning illustrator with 2 million copies of her books cherished and read by children, parents, and teachers throughout the world. Her art delivers heartfelt emotion, the wonders of nature and science, and creates a unique joy for learning. Some of Shennen's other illustrated works include River Otter's Adventures; Night Creepers; Cheetah Dreams; Animal Partners; Astro: The Steller Sea Lion; Home in the Cave; The Glaciers are Melting!; Once Upon an Elephant (CBC Children's Choice Book Award); Salamander Season; Sea Slime: It's Eeuwy, Gooey and Under the Sea; The Shape Family Babies; and Shark Baby for Arbordale. She is also the author and illustrator of Achoo! Why Pollen Counts. Shennen lives with her family near Boston. Visit her website at www.shennenbersani.com.