'Twas the Day Before Zoo Day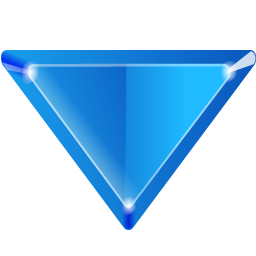 This delightful adaptation of 'Twas the Night Before Christmas, shares zoo keeper and animal preparations for the upcoming "Zoo Day. But things aren't going according to plan . . . The llamas won't quit spitting, the giraffes are drooling, and the zebras aren't happy at all with their stripes. Meanwhile, the zoo keepers are scurrying this way and that, cleaning up poop, ringing mealtime bells, and trying to get the animals bathed. Will "Zoo Day" go off without a hitch? The "For Creative Minds" educational section includes "Creative Sparks: imagine you're a zoo keeper," and "An Animal Adaptation Matching Activity."
This fictional story with rhyming text includes a 5-page
For Creative Minds
section in the back of the book and a 33-page cross-curricular
Teaching Activity Guide
online.
'Twas the Day Before Zoo Day
is vetted by experts and designed to encourage parental engagement. Its extensive back matter helps teachers with time-saving lesson ideas, provides extensions for science, math, and social studies units, and uses inquiry-based learning to help build critical thinking skills in young readers. The Spanish translation supports ELL and dual-language programs. The
interactive ebook
reads aloud in both English and Spanish with word highlighting and audio speed control to promote oral language skills, fluency, pronunciation, text engagement, and reading comprehension.
Written by Catherine Ipcizade, Illustrated by Ben Hodson
32 pg, 10 x 8.5, Ages 3-7, Grades PK-2, Lexile: NP -, AR: 3.9, F&P: NL
| | | | |
| --- | --- | --- | --- |
| Hardcover | 9781607185857 | $17.95 | |
| Paperback | 9781607188735 | $9.95 | |
| Spanish Paperback | 9781628553789 | $11.95 | |
| EBook | 9781607182726 | Purchase Here | |
| Spanish EBook | 9781628551037 | Purchase Here | |

Keywords:

adapted story, 'Twas the Night Before Christmas, zoo animals, rhyme and rhythm, life science, chart, collective nouns, jobs, Basic Math Operations Series

Animals in the book:

antelopes, black bears, elephants, flamingos, geckos, giraffes, gorillas, lions, llamas, meerkats, monkeys, rhinos, snakes, toucans, turtles, zebras

Vetters:

Thanks to Norah Farnham of the American Association of Zoo Keepers, for verifying the accuracy of the information in this book.
Other books in this 5 book, "Basic Math Operations" series include:
Reviews:
Children will love this story for its bold colors and familiar meter. Parents and educators will enjoy using the educational materials, which include a picture-word matching exercise, animal fun facts table, a zookeeper fact sheet, and an online supplement. - Foreword Magazine
Back matter has a fill-in matching activity, some ?animal fun facts,? and a writing exercise about zookeepers. - School Library Journal
Readers and listeners can gather an amazing amount of animal information from the text. They can learn about how the animals look, feed, and act as well as something about their habitats. - CLDC
Author/Illustrator Info:
Catherine Ipcizade ('Twas the Day Before Zoo Day) has written for numerous publications, both in print and on-line, and also works as an assistant editor for Thirteen Minutes Magazine. In addition to writing and blogging, Catherine likes to spend time with her husband and two children, cozy up with a good book, spend time in the kitchen cooking and baking, and practicing photography. Catherine is a member of SCBWI and volunteers for The Little Owl Mentoring Program, a program that pairs published writers with high school students who wish to be writers. In addition to 'Twas the Day Before Zoo Day, she also has also written African Animals: Giraffes; African Animals: Lions; and African Animals: Zebras. Catherine and her family live in southern California. Visit Catherine's Website.
Ben Hodson is an award-winning illustrator of nearly twenty books. He loves creating art and he also loves a good adventure, like hiking the Rocky Mountains with a team of rescued wild burros, living in a mountain village in Nepal, or drawing comics with youth in South Africa. Ben created the artwork for How the Moon Regained Her Shape using acrylic paints, handmade papers, old wallpaper, pencil crayons, gesso, and ink on watercolor paper. He illustrates full time from his home in Ottawa, Canada. Visit Ben's website.