Vivian and the Legend of the Hoodoos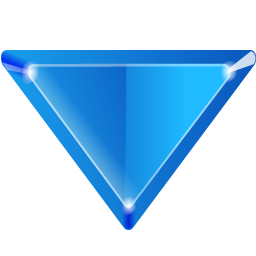 Long ago, the Old Ones were bad. They drank all the water, ate all the pine nuts, and left nothing for the other creatures. Sinawav the coyote punished them by turning them into rocky hoodoos. Now when children misbehave, their Paiute elders remind them that they too could be turned into stone columns! Vivian has heard the stories, but this year as she and her grandmother climb the mesa to pick pine nuts, Vivian has something more important on her mind: basketball tryouts. When Vivian is disrespectful to the trees and the land, her grandmother must remind Vivian of the legend of the hoodoos and how nature has made it possible for her people to live.
This fictional story includes a 4-page
For Creative Minds
section in the back of the book and a 24-page cross-curricular
Teaching Activity Guide
online.
Vivian and the Legend of the Hoodoos
is vetted by experts and designed to encourage parental engagement. Its extensive back matter helps teachers with time-saving lesson ideas, provides extensions for science, math, and social studies units, and uses inquiry-based learning to help build critical thinking skills in young readers. The Spanish translation supports ELL and dual-language programs. The
interactive ebook
reads aloud in both English and Spanish with word highlighting and audio speed control to promote oral language skills, fluency, pronunciation, text engagement, and reading comprehension. Tap animals and other things that make noise to hear their sounds.
Written by Terry Catasús Jennings, Illustrated by Phyllis Saroff
32 pg, 8.5x10, Ages 4-9, Grades K-3, Lexile: AD 580, F&P: P
| | | | |
| --- | --- | --- | --- |
| Hardcover | 9781628559576 | $17.95 | |
| Paperback | 9781628559583 | $11.95 | |
| Spanish Paperback | 9781628559590 | $11.95 | |
| EBook | 9781628559620 | Purchase Here | |
| Spanish EBook | 9781628559637 | Purchase Here | |

Keywords:

character, community, desert, erosion, fables/folktales, history, hoodoos, Paiute, chimneys (rock), column (rock), geography, geology, land forms, physical change, spire, Utah, Native American

Animals in the book:

coyote, antelope (pronghorn), deer, sheep (bighorn), rabbit, chipmunk

Vetters:

Thanks to Dr. Larry E. Davis, Education Outreach/Geologist at Bryce Canyon National Park for verifying the accuracy of the geology information in this book, and to Glenn Rogers and Clarence John of the Shivwits Band of the Paiute Indian Tribe of Utah for verifying the accuracy of the information regarding Paiute culture and history.
Reviews:
A story that honors both tradition and its young protagonist's desire to live in the present.
-Kirkus Reviews
Beautiful illustrations and clear text make this accessible to young readers. VERDICT Recommended for most picture book collections.
- School Library Journal
The story is interesting and the illustrations are attractive...
- School Library Connection
Author/Illustrator Info:
Terry Catasús Jennings has won several prestigious children's book awards, including NSTA-CBC Outstanding Science Trade Book, NSTA Recommended, and Bank Street Best Children's Book of the Year. In addition to Vivian and the Legend of the Hoodoos, Terry has written Magnetic Magic, Gopher to the Rescue, and Sounds of the Savanna with Arbordale. Her middle-grade book, The Women's Liberation Movement, 1960-1990 was listed in the ALA's Amelia Bloomer Project 2014-2015 List. Terry has been a contributor for the Smithsonian's Science Education Center books. Her articles have appeared in The Washington Post, Long Island News Day, and Ranger Rick. Terry is an active member of The Children's Book Guild of Washington, DC and SCBWI. She and her husband live in northern Virginia and spend their winters in southern Utah. Visit her website at www.terrycjennings.com.
Since childhood, Phyllis Saroff has brought together her loves of science and art. In addition to Creek Critters, Maggie: Alaska's Last Elephant, Vivian and the Legend of the Hoodoos, Tuktuk: Tundra Tale and Sounds of the Savanna for Arbordale, Phyllis has illustrated nonfiction books about the natural world such as Teeth and Mary Anning: Fossil Hunter. She also illustrates for children's magazines, wayside signs and other educational material. Phyllis works digitally and with oil paint. Phyllis lives in Maryland with her husband and two dogs. Visit her website at saroffillustration.com.