Mammals: A Compare and Contrast Book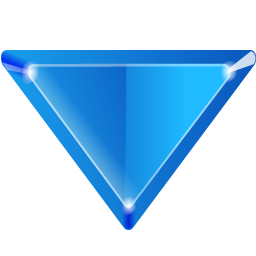 All mammals share certain characteristics that set them apart from animal classes. But some mammals live on land and other mammals spend their lives in water—each is adapted to its environment. Land mammals breathe oxygen through nostrils but some marine mammals breathe through blowholes. Compare and contrast mammals that live on land to those that live in the water.
This nonfiction picture book with a cuddle factor includes a 4-page
For Creative Minds
section in the back of the book and a 67-page cross-curricular
Teaching Activity Guide
online.
Mammals
is vetted by experts and designed to encourage parental engagement. Its extensive back matter helps teachers with time-saving lesson ideas, provides extensions for science, math, and social studies units, and uses inquiry-based learning to help build critical thinking skills in young readers. The Spanish translation supports ELL and dual-language programs. The
interactive ebook
reads aloud in both English and Spanish with word highlighting and audio speed control to promote oral language skills, fluency, pronunciation, text engagement, and reading comprehension. Tap animals and other things that make noise to hear their sounds.
Written by Katharine Hall
32 pg, 8.5x10, Ages 4-8, Grades K-3, Lexile: 610
| | | | |
| --- | --- | --- | --- |
| Hardcover | 9781628557299 | $17.95 | |
| Paperback | 9781628557367 | $10.95 | |
| Spanish Paperback | 9781628557435 | $11.95 | |
| French Paperback | 9781643517346 | $11.95 | |
| EBook | 9781628557640 | Purchase Here | |
| Spanish EBook | 9781628557718 | Purchase Here | |
| French EBook | 9781643517445 | Purchase Here | |

Keywords:

animal classification, compare and contrast, mammal, marine mammal, animal signs, Compare and Contrast Series

Animals in the book:

baboon, beluga whale, bottlenose dolphin, cat, dog, elk, goat, gorilla, grizzly bear, horse, human, Indo-Pacific humpback dolphin, manatee, pig, river otter, sea lion, sea otter, sheep

Vetters:

Thanks to Tiffany Vanderwerf, Curator of Education, and Emily Simms, Education Intern, at the Buffalo Zoo for reviewing the accuracy of the information in this book.
Books in this "Compare and Contrast Series" include:
Reviews:
Yes, Hall does hit on all the characteristics that make an animal a mammal, but these facts are presented in a way that allows children to compare and contrast various mammal species. - Kirkus Reviews
This book is packed with information written in easy-to-understand language that is perfect for preschoolers and kindergarteners. It talks about the important features that make an animal a mammal: breathing air, having a spine, being warm blooded, having hair or fur, giving birth to live babies, and more. - San Francisco Book Review
Filled with stunning action color photos of different mammals to teach common characteristics of mammals, such as a spine that connects all the way from the skull to the tail. - Midwest Book Review
Author/Illustrator Info:
Katharine Hall is a life-long nature lover and avid reader. She hopes the Compare and Contrast series will help children use critical thinking skills to explore and learn about the natural world around them. Katharine has written four books in the series: Amphibians and Reptiles, Polar Bears and Penguins, Clouds and Trees. Katharine and her husband live in South Carolina with their dogs and two mischievous cats.