Henry the Impatient Heron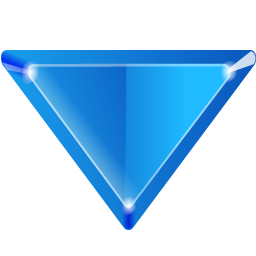 Henry the Heron couldn't stand still! He was always moving, and it drove everyone crazy! His brother and sister yelled at him for stepping on their heads, and Mom and Dad could barely get food into his little baby mouth. But herons have to stand still to catch their food, so how would Henry ever be able to eat on his own? In Henry the Impatient Heron, Donna Love takes readers along with Henry as he learns a valuable lesson from the King of Camouflage! Hilarious and lighthearted illustrations by Christina Wald complement the important lesson in the text. It is a meaningful lesson for both herons and kids alike, which teaches the importance of just being still!
This fictional story includes a 4-page
For Creative Minds
section in the back of the book and a 33-page cross-curricular
Teaching Activity Guide
online.
Henry the Impatient Heron
is vetted by experts and designed to encourage parental engagement. Its extensive back matter helps teachers with time-saving lesson ideas, provides extensions for science, math, and social studies units, and uses inquiry-based learning to help build critical thinking skills in young readers. The Spanish translation supports ELL and dual-language programs. The
interactive ebook
reads aloud in both English and Spanish with word highlighting and audio speed control to promote oral language skills, fluency, pronunciation, text engagement, and reading comprehension.
Written by Donna Love, Illustrated by Christina Wald
32 pg, 10 x 8.5, Ages 4-8, Grades PK-3, Lexile: AD 760, AR: 4.4, F&P: N
| | | | |
| --- | --- | --- | --- |
| Hardcover | 9781934359907 | $16.95 | |
| Paperback | 9781607180357 | $10.95 | |
| Spanish Paperback | 9781628553895 | $11.95 | |
| Chinese Paperback | 9781607186830 | $11.95 | |
| EBook | 9781607182832 | Purchase Here | |
| Spanish EBook | 9781628551143 | Purchase Here | |
| Chinese EBook | 9781628552874 | Purchase Here | |

Keywords:

behavioral adaptation, heron, patience, perseverance, social-emotional skill development, predator, adaptations, life cycle

Animals in the book:

great blue heron

Vetters:

Thanks to Susan Bonfield, Environment for the Americas, home of International Migratory Bird Day and Cathy Wakefield, Conservation Education Coordinator, The Nature Conservancy, Mad Island Marsh Preserve for verifying the accuracy of the information in this book.
Reviews:
Love's simple text imparts an important lesson, while Wald's fun, playful, yet realistic illustrations complement the narrative. - School Library Journal
Following the wise heron's advice, Henry finally learns how to stand still and catch his own food. This book is filled with fun facts about great blue herons. It also teaches kids the importance of being patient and calm. - Your Big Backyard
Donna Love's story is perfect for any child who is antsy or has difficulty being still, and Christina Wald's magnificent illustrations manage to portray Henry's impatience against the serenity of his surroundings. A wonderful read aloud and information book for everyone. - IRA Reading Today
Author/Illustrator Info:
Donna Love is an award-winning author who lives in Montana, where her husband is a district ranger in the Lolo National Forest. Two of their three children are now in college. Donna's first books include Loons, Diving Birds of the North, and Awesome Ospreys, Fishing Birds of the World. Awesome Ospreys became a Skipping Stones Press Honor Award Winner in 2006, for promoting ecological understanding and cooperation around the world. With a background in art education, Donna substitute teaches at the elementary and high school level. Throughout her years as a substitute and while raising her own children, she found she had a gift for explaining nature to children. With the help of Henry the Impatient Heron and The Glaciers are Melting, she hopes to share that gift with others. Visit her Website.
In addition to Cash Kat, Christina Wald has illustrated Fibonacci Zoo, A Cool Summer Tail, A Warm Winter Tail, Habitat Spy, Little Red Bat, and Henry the Impatient Heron for Arbordale. She also enjoys illustrating a wide variety of toys, games, books, and magazines. From a book that featured hundreds of animals on each page (Look, Find, and Learn: Animals of the World) to games including the Star Wars role playing game series, every assignment covers something new and exciting. In recent years, she has illustrated tons of different animals for books and other publications. Christina enjoys the research aspect of such projects, saying that each new book is a fascinating new learning experience. She often integrates travel to research for her illustrations. She lives in Ohio with her husband and three cats. Visit Christina's website.