Deductive Detective, The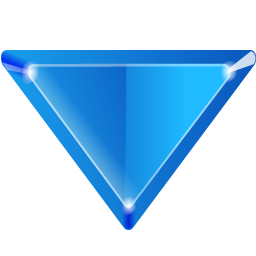 Someone stole a cake from the cake contest—who could it be? Twelve animal bakers are potential suspects but Detective Duck uses his deductive reasoning skills to "quack† the case. After all, the thief left hairs behind so the thief wasn't a bird. Follow along as he subtracts each suspect one at a time to reveal just who the culprit was. This clever story will have children of all ages giggling at the puns and the play on words.
This fictional story includes a 2-page
For Creative Minds
section in the back of the book and a 41-page cross-curricular
Teaching Activity Guide
online.
The Deductive Detective
is vetted by experts and designed to encourage parental engagement. Its extensive back matter helps teachers with time-saving lesson ideas, provides extensions for science, math, and social studies units, and uses inquiry-based learning to help build critical thinking skills in young readers. The Spanish translation supports ELL and dual-language programs. The
interactive ebook
reads aloud in both English and Spanish with word highlighting and audio speed control to promote oral language skills, fluency, pronunciation, text engagement, and reading comprehension.
Written by Brian Rock, Illustrated by Sherry Rogers
32 pg, 10 x 8.5, Ages 4-8, Grades PK-2, Lexile: AD 670, AR: 3.60
| | | | |
| --- | --- | --- | --- |
| Hardcover | 9781607186137 | $17.95 | |
| Paperback | 9781607186250 | $10.95 | |
| Spanish Paperback | 9781628553475 | $11.95 | |
| French Paperback | 9781643515977 | $11.95 | |
| EBook | 9781607186618 | Purchase Here | |
| Spanish EBook | 9781628551556 | Purchase Here | |
| French EBook | 9781643516004 | Purchase Here | |

Keywords:

math, subtraction, critical thinking, deduction/inference, prediction, compare/contrast

Animals in the book:

duck, owl, mouse, rooster, elephant, swan, horse, moose, pig, cow, tiger, kangaroo, raccoon, monkey

Vetters:

Thanks to Rachel Hilchey, 5th grade math teacher and Hallsville ISD (TX) 2014 Elementary Teacher of the Year for reviewing the math-related information in this book.
Reviews:
This outstanding lesson in logic serves as a clear and simple model for the art of deductive reasoning. In addition, all the elements of a great detective story are abound from the playful cartoon illustrations to the hilarious wordplay. - School Library Journal
A cleverly solved mystery that will get kids using their noggins. - Kirkus Reviews
Using simple subtraction, deductive reasoning, and a heaping helping of humor, "The Deductive Detective" is a mystery and a math puzzle rolled into one. It will 'quack' you up. - Library Media Connection
Author/Illustrator Info:
Brian Rock (The Deductive Detective), received a master's degree in Children's Literature/Creative Writing from Hollins University. Brian's short stories for children appear regularly in the regional magazine "Kid's world" and his poems for children have appeared in Highlights for Children, Poetry Train, and various regional publications. His short story, The Frog Dad, was selected as one of the inaugural titles for iPulpFiction's "Don't Read This in the Dark" series. For six years Brian worked in the Chesterfield County public school system teaching at-risk students. Visit Brian's website for more information.




Sherry Rogers spent twelve years as a corporate graphic designer and artist before "leaving it all behind" for the freelance world of illustrating children's books. Through illustrating The First Fire, Sherry remembers her own ancestor, Na Ni, a Cherokee woman from the mountains of North Carolina. Some of Sherry's other Arbordale titles include The Penguin Lady, Ten for Me, Hey Diddle Diddle, Newton and Me, Moose and Magpie, Paws, Claws, Hands & Feet, and The Deductive Detective; as well as her award-winning titles: Sort It Out!, Kersplatypus, Burro's Tortillas, and If You Were a Parrot. Sherry lives in Northern California with her family and their pets. Visit her website at sherry-rogers.com.