Day on the Mountain, A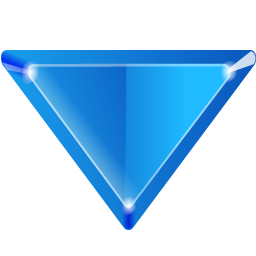 Come spend A Day on the Mountain, the follow up to Kevin Kurtz's award-winning first book, A Day in the Salt Marsh. Rhyming verse and vibrant illustrations take readers up a mountain, from the forested bottom to the snow-covered top. While climbing, they witness the changing habitats and meet the plants and animals that live there. Learn about Black bears, Great Gray Owls, Garter snakes, Clark's nutcrackers, Bighorn sheep, Hummingbirds, Yellow-bellied marmots, Mountain goats, Salamanders, and Snow fleas.
This nonfiction picture book with a cuddle factor and rhyming text includes a 4-page
For Creative Minds
section in the back of the book and a 33-page cross-curricular
Teaching Activity Guide
online.
A Day on the Mountain
is vetted by experts and designed to encourage parental engagement. Its extensive back matter helps teachers with time-saving lesson ideas, provides extensions for science, math, and social studies units, and uses inquiry-based learning to help build critical thinking skills in young readers. The Spanish translation supports ELL and dual-language programs. The
interactive ebook
reads aloud in both English and Spanish with word highlighting and audio speed control to promote oral language skills, fluency, pronunciation, text engagement, and reading comprehension. Tap animals and other things that make noise to hear their sounds.
Written by Kevin Kurtz, Illustrated by Erin E. Hunter
32 pg, 10 x 8.5, Ages 4-9, Grades PK-4, Lexile: AD 790, AR: 3.9, F&P: P
| | | | |
| --- | --- | --- | --- |
| Hardcover | 9781607180739 | $16.95 | |
| Paperback | 9781607186892 | $9.95 | |
| Spanish Paperback | 9781628554038 | $11.95 | |
| Chinese Paperback | 9781607186885 | $11.95 | |
| EBook | 9781607182979 | Purchase Here | |
| Spanish EBook | 9781628551280 | Purchase Here | |
| Chinese EBook | 9781628553178 | Purchase Here | |

Keywords:

climate, behavioral adaptation, physical adaptation, mountain elevation, habitat, adaptations, life science, habitat: mountain, animal classes, adaptations, Day In the Habitat Series

Animals in the book:

garter snake, bighorn sheep, Clark's nutcracker, long-toed salamander, broad-tailed hummingbird, mountain goat, snow flea, yellow-bellied marmot, black bear, great gray owl, nutcracker, mountain goat

Vetters:

Thanks to Kathy Brown, East District Naturalist, Rocky Mountain National Park, for verifying the accuracy of the information in this book.
Other books in this "Day In the Habitat Series" include:
Reviews:
A Day on the Mountain is a great nature activities and environmental studies resource for students in grades K-4. - Midwest Book Review
This story is told in rhyme, which makes it fun to read aloud. A reference section at the end gives more details about mountain ecosystems. - NSTA Recommends
This is a great little book for the classroom or individual child's library. It would be a great gift to give to a child who is about to visit the mountains for the first time. - Dan Blankenship, The Ozarks
Author/Illustrator Info:
Award-winning author Kevin Kurtz holds degrees in English literature and elementary education and started his career by working at a marine biology lab. Since then, he has combined all of these experiences by working as an environmental educator and curriculum writer for organizations such as the South Carolina Aquarium, the Science Factory Children's Museum, and the Center for Birds of Prey. Kevin has authored A Day in the Deep, A Day on the Mountain, and A Day in the Salt Marsh for Arbordale. Kevin also wrote Uncovering Earth's Secrets after spending eight weeks as the Educator at Sea aboard the marine geology research vessel JOIDES Resolution. Visit Kevin's website for more information.




As both a children's book and scientific illustrator, Erin Hunter specializes in entomological and botanical illustrations. She illustrated The Great Divide, Multiply on the Fly, and A Day on the Mountain for Arbordale, and she has taught botanical illustration and field sketching at the University of California at Santa Cruz. Erin's portfolio includes print and online design projects for clients ranging from marketing firms to culinary groups to educational organizations' and she's drawn insects under a microscope for the Smithsonian's Museum of Natural History. Erin lives with her husband on California's Monterey Peninsula. When she's not sketching and painting, she tends to flowers, fruit trees, and vegetables in her backyard garden. Visit Erin's website.