Christmas Eve Blizzard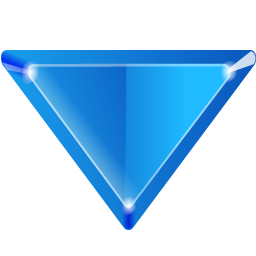 A young boy and his abuelo push aside their Christmas preparation to rescue a beautiful cardinal during a blizzard. The bird quickly responds to their kindness, regains it strength, and flies off. The cardinal sweetly and unexpectedly rewards the boy, his grandfather, and their entire village with a lifetime of Christmas cheer. The "For Creative Minds" section contains instructions to create a bird-friendly backyard, simple bird feeder crafts, a "Cardinal Numbers" math game, and information on what to do if you find an injured bird. Encourages children to care for animals.
This fictional story includes a 4-page
For Creative Minds
section in the back of the book and a 30-page cross-curricular
Teaching Activity Guide
online.
Christmas Eve Blizzard
is vetted by experts and designed to encourage parental engagement. Its extensive back matter helps teachers with time-saving lesson ideas, provides extensions for science, math, and social studies units, and uses inquiry-based learning to help build critical thinking skills in young readers. The Spanish translation supports ELL and dual-language programs. The
interactive ebook
reads aloud in both English and Spanish with word highlighting and audio speed control to promote oral language skills, fluency, pronunciation, text engagement, and reading comprehension.
Written by Andrea Vlahakis, Illustrated by Emanuel Schongut
32 pg, 10 x 8.5, Ages 5-9, Grades K-4, Lexile: - 610, AR: 3.1, F&P: M
| | | | |
| --- | --- | --- | --- |
| Paperback | 9781607181156 | $8.95 | |
| Spanish Paperback | 9781628553550 | $9.95 | |
| EBook | 9781607182498 | Purchase Here | |
| Spanish EBook | 9781628550801 | Purchase Here | |

Keywords:

weather, birds, cardinals, winter survival, helping animals, seasons, life science, cardinal numbers

Animals in the book:

cardinal

Vetters:

Thanks to Ann Shahid, Education Director, Audubon Center at Beidler Forest (SC) for reviewing the "For Creative Minds" section for accuracy.
Reviews:
Christmas Eve Blizzard is a very special and highly recommended addition to a child's Christmas reading list and for inclusion into both school and community library picturebook collections. - Midwest Book Review
The text is peppered with a few Spanish words which help to create the setting and give personality to the characters. The illustrations follow the story and convey the action. The back matter contains information that is useful all year long. - Children's Literature Comprehensive Database
This book has a lot to recommend it; it's the story of a young boy saving a cardinal from frost and hunger, with his grandfather's help, just at Christmastime. - National Center for the Study of Children's Literature
Author/Illustrator Info:
Andrea Vlahakis (Christmas Eve Blizzard) is a busy children's author, having been published in Highlights for Children, Turtle, Ladybug and Appleseeds. In addition to her own writing, Andrea is an instructor at the Institute of Children's Literature. A large portion of Andrea's work revolves around nature and birds. The inspiration for this book comes from her childhood home. When she was eight, her father hung a cardinal-red birdfeeder from their old apple tree and her love of bird watching was born. It also comes from her own rescue of a bird during a blizzard a few years ago, with the help of an equally snowbound wildlife rescue person on the other end of the phone. Andrea lives in Connecticut surrounded by woods, streams, and lots of birds to watch. For more information, visit her website at www.AndreaVlahakis.com. (Photo credit: Melissa Winslow, Litchfield County Times.)
Emanuel (Manny) Schongut (Christmas Eve Blizzard and Turtles in my Sandbox) is a prolific, multi-faceted freelance illustrator who works in children's books, book covers, textbook illustration, editorial art, posters, and advertising art - essentially he does it all!. Some of his numerous clients include Masterpiece and Mystery Theater, Public Television, New York Magazine, and The New York Times Sunday Magazine. His cover art and/or illustrations grace books from a wide variety of book publishers including Harper & Row, MacMillan, Doubleday, Morrow, Green Willow Books, and now Arbordale. In addition to his own artwork, Manny taught reportorial art and figure drawing at Pratt Institute in New York for several years. He now illustrates and teaches in the San Francisco Bay area. Visit Manny's Website.