In My Backyard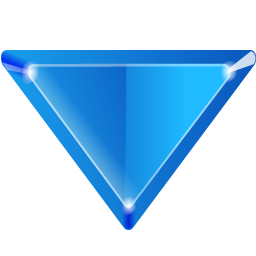 Baby dogs are puppies and they belong to a litter, but what is a baby skunk called and what is the name of its family group? This clever, rhythmic story tells us just that! Counting from one to 10, familiar backyard animals are introduced by baby and family group name. Each stanza also tells a bit more about each animal by providing clues as to what they eat, how they sound or where they live. The "For Creative Minds" section includes more animal fun facts, information on keeping a nature journal and how to watch for wildlife in your own backyard.
This nonfiction picture book with a cuddle factor and rhyming text includes a 6-page
For Creative Minds
section in the back of the book and a 32-page cross-curricular
Teaching Activity Guide
online.
In My Backyard
is vetted by experts and designed to encourage parental engagement. Its extensive back matter helps teachers with time-saving lesson ideas, provides extensions for science, math, and social studies units, and uses inquiry-based learning to help build critical thinking skills in young readers. The Spanish translation supports ELL and dual-language programs. The
interactive ebook
reads aloud in both English and Spanish with word highlighting and audio speed control to promote oral language skills, fluency, pronunciation, text engagement, and reading comprehension.
Written by Valarie Giogas, Illustrated by Katherine Zecca
32 pg, 10 x 8.5, Ages 4-8, Grades PK-3, Lexile: AD 820, AR: 4.2, F&P: M
| | | | |
| --- | --- | --- | --- |
| Hardcover | 9780977742318 | $15.95 | |
| Paperback | 9781607188711 | $9.95 | |
| Spanish Paperback | 9781628553710 | $11.95 | |
| Chinese Paperback | 9781607183945 | $11.95 | |
| EBook | 9781607182658 | Purchase Here | |
| Spanish EBook | 9781628550962 | Purchase Here | |
| Chinese EBook | 9781628552010 | Purchase Here | |

Keywords:

rhyme, backyard animals, counting, collective nouns, math, life science, counting, collective nouns, human impact on animals

Animals in the book:

deer, fox, grasshopper, mole, porcupine, rabbit, raccoon, skunk, snake, squirrel

Vetters:

Thanks to Sherry Crawley, Director of Education at Zoo Atlanta and to Helen Fischel, Associate Director of Education at the Delaware Nature Society for verifying the accuracy of the information in the book. And thanks to Caryl Widdowson of Safe & Sound Wildlife Rehabilitation (ME) for her help with the rehabilitation section.
Reviews:
In this rhyming fun-to-read counting book, young readers not only learn to count from one to ten, but also learn the baby names of various everyday backyard animals. This book offers a lot more than the typical counting book. RECOMMENDED. - Library Media Connection
Young readers who are interested in learning about backyard creatures will welcome this rhyming counting book. From "one doe's fawn" to "a swarm of ten nymphs" (grasshoppers), Giogas introduces children to the group and baby names of 10 critters commonly found in woodland areas. - School Library Journal
Readers will learn an interesting fact about each: eating habits, habitat and adaptations. Zecca's softly colored illustrations portray realistic-looking animals. - Kirkus Reviews
Author/Illustrator Info:
Valarie Giogas, pronounced JOE-gus (In My Backyard) has been writing since she was a young child. As a teacher, her favorite part of teaching was the books. She's been writing for children ever since she discovered that she could combine her love for children's literature with her passion for writing. The idea for In My Backyard began when her son was in preschool. They always drove by a gaggle of geese and he would giggle when she told him the group name. When the geese had goslings, the idea for this book was cemented. A member of the Society for Children's Book Writers and Illustrators, Valarie has also written articles for Hopscotch Magazine. Valarie and her family live in a suburb of Boston. Visit Valarie's Website
Katherine Zecca was a scientific illustrator and graphic artist for NOAA, where she created illustrations of seals, whales, dolphins, crabs and fish for marine biologists. Celebrating the 125th Anniversary of NOAA Fisheries, Katherine was presented a National Award for her illustration of an historical poster. She continues to illustrate for the Smithsonian's National Zoo and created a logo for the National Museum of American Art. In addition to In My Backyard, Katherine has written and illustrated a book about the Atlantic Puffin for Down East Books. Katherine teaches nature journaling/sketching, from as far a field as the Pribilof Islands, Alaska, to New Brunswick, and Maine. Katherine lives in Aiken, South Carolina with her 4 dogs and two cats. Visit her website at katherinezecca.net