After A While Crocodile: Alexa's Diary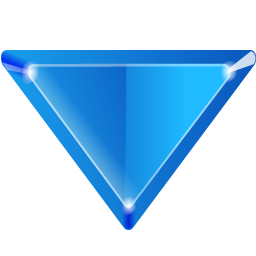 Alexa and the other children at her escuela in Costa Rica have a special project: they are raising American Crocodiles. She names her croc Jefe, which means "boss," because he seems to be in charge of all the other babies. Alexa brings him chicken and frogs to eat, and writes about his progress in her diary. Soon, her little hatchling is as big as a loaf of bread. He has grown into a juvenile and it is time for Alexa to say goodbye and for Jefe to return to the wild.
This work of narrative nonfiction includes a 4-page
For Creative Minds
section in the back of the book and a 20-page cross-curricular
Teaching Activity Guide
online.
After A While Crocodile
is vetted by experts and designed to encourage parental engagement. Its extensive back matter helps teachers with time-saving lesson ideas, provides extensions for science, math, and social studies units, and uses inquiry-based learning to help build critical thinking skills in young readers. The Spanish translation supports ELL and dual-language programs. The
interactive ebook
reads aloud in both English and Spanish with word highlighting and audio speed control to promote oral language skills, fluency, pronunciation, text engagement, and reading comprehension. Tap animals and other things that make noise to hear their sounds.
Written by Jennifer Keats Curtis & Dr. Brady Barr, Illustrated by Susan Detwiler
32 pg, 8.5x10, Ages 4-8, Grades K-3, Lexile: NC 770L, AR: 4, F&P: O
| | | | |
| --- | --- | --- | --- |
| Hardcover | 9781628558340 | $17.95 | |
| Paperback | 9781628558357 | $9.95 | |
| Spanish Paperback | 9781628558364 | $11.95 | |
| EBook | 9781628558395 | Purchase Here | |
| Spanish EBook | 9781628558401 | Purchase Here | |
| Portuguese EBook | 9781643514048 | Purchase Here | |

Keywords:

basic needs, Central America, character, conservation, Costa Rica, environmental education, food, human interaction, life science, water (river, wetlands), informed action, Jennifer Keats Curtis

Animals in the book:

American crocodiles

Vetters:

Thanks to John Brueggen, Director of the St. Augustine Alligator Farm Zoological Park and Allyson Gantt, Chief of Public Affairs (acting) at Everglades and Dry Tortugas National Parks for verifying the accuracy of the information in this book.
Reviews:
With a mixture of photographs and retro-style illustrations, this enlightening offering will entertain and educate readers - School Library Journal
This was a fun addition to our morning time routine and a great way to add some simple science into the youngest ones' school day without adding in too much "work†.
-The Old Schoolhouse Magazine
While filled with croc facts, the book is a fictional portrayal of a real program in which Costa Rican schoolchildren raised American crocodiles in their classroom. The conservation education program was designed for rural elementary students who lived near rivers.
-Archimedes Notebook
Author/Illustrator Info:
Award-winning Jennifer Keats Curtis has penned numerous stories about animals, including Creek Critters, Kali's Story: An Orphaned Polar Bear Rescue (Children's Choice Book Award Winner) and After A While Crocodile: Alexa's Diary (NSTA/CBC Outstanding Science Trade Books for Children), with co-author Dr. Brady Barr of Nat Geo Wild's Dangerous Encounter, Baby Bear's Adoption with wildlife biologists at Michigan's DNR, River Rescue with Tri-State Bird Rescue & Research, Inc.; and Moonlight Crab Count with co-author Dr. Neeti Bathala. The long-time writer's other recent books include The Lizard Lady, with co-author Dr. Nicole Angeli, Maggie: Alaska's Last Elephant and the Animal Helpers series. When not writing, Jennifer can be found among students and teachers, talking about literacy and conservation.
Dr. Brady Barr is a reptile expert and television personality. In over 20 years, he's traveled to more than 80 countries for National Geographic Television to host over 100 wildlife documentaries. Among his many notable achievements, Brady was the first person to ever capture and study all 24 species of crocodilians in the wild. He is the author of multiple children's books about reptiles, a frequent contributor to National Geographic Kids Magazine, an ambassador for Nat Geo's Young Explorers Program in Asia, and an educator at the National Geographic Explorers Club for Kids. Visit his website at bradybarr.com/


Susan Detwiler is the illustrator of several books for children including the award-winning books Bat Count: A Citizen Science Story (Giverny Award); After A While Crocodile: Alexa's Diary (NSTA-CBC Outstanding Science Trade Book); The Sparrow and the Trees; On the Move (NSTA-CBC Outstanding Trade Book); Big Cat, Little Kitty (Mom's Choice Awards Gold); Pandas' Earthquake Escape (Mom's Choice Awards Gold); and One Wolf Howls (Silver Nautilus Book Award) for Arbordale. She is the author/illustrator of Fine Life For A Country Mouse. Susan is a member of the Society of Children's Book Writers & Illustrators. Books have always been a source of joy in her life, and as a child she particularly loved books with beautiful illustrations. Susan was educated at the Maryland Institute College of Art and lives with her artist husband in Baltimore. Visit her website.