Yay for Big Brothers!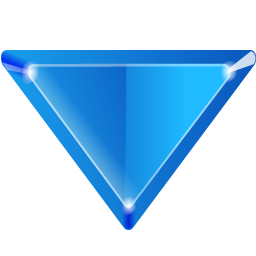 Big brothers are amazing! Did you know that big brothers are important in animal families, too? Animal big brothers do many of the same things as kid big brothers. They play with their younger siblings, teach them new things, and help with their care. Sometimes animal big brothers even babysit when their parents leave to hunt for food. Are you a big brother or do you have a big brother?
Written by Janet Halfmann, Illustrated by Shennen Bersani
32 pg, 8.5 x 10, Ages 4 - 8, Grades K - 3, Lexile: AD 520, F&P: L
| | | | |
| --- | --- | --- | --- |
| Paperback | 9781643518220 | $10.95 | |
| Spanish Paperback | 9781638170815 | $11.95 | |
| EBook | 9781643518640 | Purchase Here | |
| Spanish EBook | 9781638170884 | Purchase Here | |

Keywords:

families, new baby, animal families

Animals in the book:

African wild dogs, beavers, chimpanzees, crows, dolphins, hoary marmots, kangaroos, meerkats, naked mole rats, tamarins, and wolves

Vetters:

Thanks to the following animal experts for verifying the information about the animals: ; Wolves, hoary marmots, beavers, and crows: Naturalists Samantha Blumenkönig & Ute Olsson from Eagle River Nature Center ; Tamarins: Aszya Summers, Curator of Animal Care and Conservation Education at the Racine Zoo; Meerkats: Educators at Zoo Miami; Beavers: Cathleen McConnel, Educator at the Point Defiance Zoo & Aquarium; Chimpanzees: Amy Fultz, Director of Behavior & Research at Chimp Haven; Naked Mole Rats: Blaine McCarty, Education Operations Coordinator at Zoo Atlanta; Dolphins: Educators at Clearwater Marine Aquarium
Reviews:
The predictable rhythm and simple visuals are soothing and allow for focus on the discussion questions posed in each spread. - Kirkus Reviews
"Yay for Big Brothers! would be an ideal way to introduce a big brother and his younger sibling. It would make a fabulous birthday or baby shower present. It would also be appropriate for a youngster who loves animals and wants to learn more about them. Enjoy a copy today!" - Growing With Science
"Big brothers are the best, aren't they? In the animal world, big brothers are pretty great, too: Yay for Big Brothers is all about animal big brothers, and how they help their families by doing all sorts of things, like helping feed them at meal time; helping carry little siblings around; playing, and helping keep them safe and out of trouble. Thought-provoking questions invite readers to chime in with how they help out with their families and their littlest members, be it a younger sibling, cousin, or family friend. Photorealistic artwork shows a variety of animal families and Janet Halfmann puts the narration in each animal's paws, letting each big brother contribute how he helps care for his little siblings. A fun way to talk about animal jobs and animal families that younger learners will enjoy." - Mom Read It
Author/Illustrator Info:
Janet Halfmann (pronounced Howlf-mun) is the award-winning author of more than forty fiction and nonfiction children's books, including Yay for Big Brothers!, Home in the Cave, Fur and Feathers, and Little Skink's Tail for Arbordale. Other recent titles include The Clothesline Code; A Bobby-Dazzler of a Pouch!; The Story of Civil War Hero Robert Smalls; Midnight Teacher; Grandma Is a Slowpoke; Animal Teachers; Good Night, Little Sea Otter; and Seven Miles to Freedom. Janet is a member of the Society of Children's Book Writers and Illustrators. Previously, Janet was a newspaper reporter, children's magazine editor, and a creator of coloring and activity books for Golden Books. She is the mother of four and the grandmother of six. She grew up on a farm in Michigan and now lives in South Milwaukee, Wisconsin. Visit her website at janethalfmannauthor.com.

Shennen Bersani is an award-winning illustrator with 2 million copies of her books cherished and read by children, parents, and teachers throughout the world. Her art delivers heartfelt emotion, the wonders of nature and science, and creates a unique joy for learning. Some of Shennen's other illustrated works include River Otter's Adventures; Night Creepers; Cheetah Dreams; Animal Partners; Astro: The Steller Sea Lion; Home in the Cave; The Glaciers are Melting!; Once Upon an Elephant (CBC Children's Choice Book Award); Salamander Season; Sea Slime: It's Eeuwy, Gooey and Under the Sea; The Shape Family Babies; and Shark Baby for Arbordale. She is also the author and illustrator of Achoo! Why Pollen Counts. Shennen lives with her family near Boston. Visit her website at www.shennenbersani.com.