Turtle Summer: A Journal for my Daughter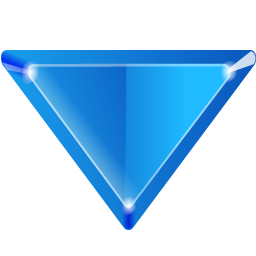 This is a companion book to Mary Alice Monroe's novel, Swimming Lessons, the sequel to The Beach House. In the novel, the readers witness a young mother, Toy, writing a journal for her daughter, Little Lovie. This is the journal Toy is writing. Using original photographs, this scrapbook journal explains the nesting cycle of sea turtles and the natural life along the Southeastern coast, including local shore birds, shells, and the sea turtle hospital. Adults and children will enjoy the images, information and the journal with or without the novel. The "For Creative Minds† educational section includes turtle nesting facts, a shell identification activity, and a make-your-own nature journal.
This informational fictional story includes a 5-page
For Creative Minds
section in the back of the book and a 62-page cross-curricular
Teaching Activity Guide
online.
Turtle Summer
is vetted by experts and designed to encourage parental engagement. Its extensive back matter helps teachers with time-saving lesson ideas, provides extensions for science, math, and social studies units, and uses inquiry-based learning to help build critical thinking skills in young readers. The Spanish translation supports ELL and dual-language programs. The
interactive ebook
reads aloud in both English and Spanish with word highlighting and audio speed control to promote oral language skills, fluency, pronunciation, text engagement, and reading comprehension.
Written by Mary Alice Monroe, Illustrated by Barbara J. Bergwerf
32 pg, 10 x 8.5, Ages 5-9, Grades K-4, Lexile: - 780, AR: 4.5, F&P: O
| | | | |
| --- | --- | --- | --- |
| Hardcover | 9780977742356 | $16.95 | |
| Paperback | 9781607185833 | $11.95 | |
| Spanish Paperback | 9781628553680 | $11.95 | |
| EBook | 9781607182627 | Purchase Here | |
| Spanish EBook | 9781628550931 | Purchase Here | |

Keywords:

seasons, loggerhead sea turtles, life cycles, helping animals, environmental education, seasons, life science, sea turtle life cycle, nature journal, informed action, informational fiction

Animals in the book:

American oyster catcher, black skimmers, clam, jack knife clam, knobbed whelk, loggerhead sea turtle, moon snail, mussel snail, pelican, ring billed gull, royal tern, sand dollar, sanderlings, sea star

Vetters:

Thanks to Barbara Schroeder of NOAA's National Marine Fisheries Service - Office of Protected Resources for verifying the accuracy of the information in this book. And thanks to the educators and husbandry staff at the South Carolina Aquarium for identifying all the shells, birds, and plants found throughout this book.
Reviews:
Attractive and informative best as an introduction for young readers. - School Library Journal
The book's engaging journal format provides the initial hook with great text and breathtaking photography. - NSTA Recommends
Children, ages 4 - 9 will relate to this book and its activities, hopefully clamoring to create a similar journal with their siblings and parents. - Midwest Book Review
Author/Illustrator Info:
Mary Alice Monroe is the New York Times bestselling author of The Beach House, Swimming Lessons, Beach House Memories, Skyward, Sweetgrass, Time is a River, Last Light Over Carolina, and The Butterfly's Daughter among other novels. Her first children's book, Turtle Summer: A Journal for my Daughter (ASPCA Henry Bergh award-winner) was released to great acclaim in 2007 as a picture book companion to her adult novel, Swimming Lessons. A Butterfly Called Hope is her second children's photographic book and is the result of her monarch-raising research for The Butterfly's Daughter. Mary Alice is currently working on a trilogy of novels about dolphins. Look for a third children's book to accompany that series. Visit Mary Alice's Website
Barbara J. Bergwerf photo journals her nature-related volunteer involvement at the South Carolina Aquarium's Sea Turtle Hospital, the Island Turtle Team on Isle of Palms and Sullivan's Island, and the South Carolina Center for Birds of Prey. She's collaborated with best-selling novelist Mary Alice Monroe to share butterfly and loggerhead sea turtle photos with children through A Butterfly Called Hope and the award-winning Turtle Summer: A Journal for my Daughter. Her incredible photos also grace the award-winning children's book, Carolina's Story: Sea Turtles Get Sick Too! Barbara thought that she was retiring when she and her husband moved to the South Carolina Lowcountry. Somehow retirement doesn't seem to be in her vocabulary! Visit Barbara's website.