Sharks and Dolphins: A Compare and Contrast Book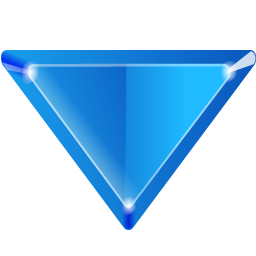 Sharks and dolphins both have torpedo-shaped bodies with fins on their backs. They slice through the water to grab their prey with sharp teeth. But despite their similarities, sharks and dolphins belong to different animal classes: one is a fish and gets oxygen from the water and the other is a mammal and gets oxygen from the air. Marine educator Kevin Kurtz guides early readers to compare and contrast these ocean predators through stunning photographs and simple, nonfiction text.
This nonfiction picture book with a cuddle factor includes a 4-page
For Creative Minds
section in the back of the book and a 67-page cross-curricular
Teaching Activity Guide
online.
Sharks and Dolphins
is vetted by experts and designed to encourage parental engagement. Its extensive back matter helps teachers with time-saving lesson ideas, provides extensions for science, math, and social studies units, and uses inquiry-based learning to help build critical thinking skills in young readers. The Spanish translation supports ELL and dual-language programs. The
interactive ebook
reads aloud in both English and Spanish with word highlighting and audio speed control to promote oral language skills, fluency, pronunciation, text engagement, and reading comprehension. Tap animals and other things that make noise to hear their sounds.
Written by Kevin Kurtz
32 pg, 8.5x10, Ages 4-8, Grades K-3
| | | | |
| --- | --- | --- | --- |
| Hardcover | 9781628557329 | $17.95 | |
| Paperback | 9781628557398 | $11.95 | |
| Spanish Paperback | 9781628557466 | $11.95 | |
| EBook | 9781628557671 | Purchase Here | |
| Spanish EBook | 9781628557749 | Purchase Here | |
| German EBook | 9781643517216 | Purchase Here | |

Keywords:

animal classification, compare and contrast, ocean animals, predator/prey, senses, physical adaptations, habitat and animal interaction, Compare and Contrast Series

Animals in the book:

shark, dolphin, African pompano, Amazon river dolphin, angelfish, bat, blacktip reef shark, bottlenose dolphin, bull shark, clownfish, commerson's dolphin, common dolphin, great hammerhead shark, great white shark, human, Indo-Pacific humpback dolphin, lemon shark, lion, mako shark, orca, Pacific white-sided dolphin, sand tiger shark, sawfish shark, sea horse, silky shark, spinner dolphin, spiny dogfish shark, spotted dolphin, thresher shark, tiger shark, whale shark, whitetip reef shark

Vetters:

Thanks to Shelley Dearhart, Good Catch Manager at the South Carolina Aquarium, for reviewing the accuracy of the information in this book.
Books in this "Compare and Contrast Series" include:
Reviews:
Topics addressed include where they are found, types of each, fish versus mammal, body characteristics, and what and how they eat. Backmatter instructs readers on reading and making a Venn diagram and asks them to put a food web in the proper order and identify shark and dolphin body parts.- Kirkus Reviews
The simple text and easy-to-understand facts are appropriate for children ages four to eight, though people of all ages may learn something from this interesting book. - Foreword Reviews
In simple, easy-to-read language the author shows how sharks are like other fish and how dolphins are similar to other mammals. And he shows the diversity of sharks and dolphins. - Archimedes Notebook
Author/Illustrator Info:
Award-winning author Kevin Kurtz holds degrees in English literature and elementary education and started his career by working at a marine biology lab. Since then, he has combined all of these experiences by working as an environmental educator and curriculum writer for organizations such as the South Carolina Aquarium, the Science Factory Children's Museum, and the Center for Birds of Prey. Kevin has authored A Day in the Deep, A Day on the Mountain, and A Day in the Salt Marsh for Arbordale. Kevin also wrote Uncovering Earth's Secrets after spending eight weeks as the Educator at Sea aboard the marine geology research vessel JOIDES Resolution. Visit Kevin's website for more information.