Renewable or Nonrenewable Resources: A Compare and Contrast Book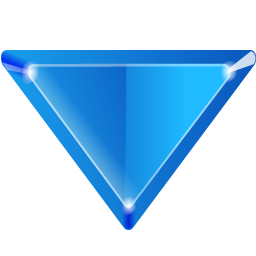 Everything around us is made from the Earth. Some things are easily replaced, while others are not. Think about the food you have eaten or the energy it took to zoom to school on the bus. What natural resources have you used today, and are they easy to replace? Step through the latest book in the Compare and Contrast series to learn about the world's resources, how long they take to reproduce, and how technology and ingenuity are helping to relieve the strain on some of our most precious reserves.
Written by Arbordale Publishing
32 pg, 8.5 x 10, Ages 5 - 9, Grades 3 - 5, Lexile: 990, F&P: Q
| | | | |
| --- | --- | --- | --- |
| Paperback | 9781643519807 | $10.95 | |
| Spanish Paperback | 9781638170846 | $11.95 | |
| EBook | 9781643519999 | Purchase Here | |
| Spanish EBook | 9781638170914 | Purchase Here | |

Keywords:

renewable, nonrenewable, resources, sustainable, environmental education

Vetters:

Thanks to Chip Lindsey, Senior Director of Education at the Children's Museum of Pittsburgh, for verifying the accuracy of the information in this book.
Books in this "Compare and Contrast Series" include:
Reviews:
Renewable or Nonrenewable Resources discusses the difference between resources that are easy to make and can be replaced within a person's lifetime and those that take much longer to renew; in addition to comparing these two types of energy sources, the text explores how renewable resources can become nonrenewable and what happens when energy sources run out. - Booklist
"Continuing on the resources theme, we have Renewable or Non-Renewable Resources. Beginning with an age-appropriate explanation about natural resources and how they replace themselves: "within a period of time usually shorter than a person's lifetime", versus nonrenewable resources, which "cannot be easily replaced as it takes much longer than a human lifetime to make new", the book elaborates on how natural resources replenish themselves and how nonrenewable resources, like oil, rocks, and minerals, lead humans to create synthetic materials to replace them when they run out – and how that impacts our planet. There's a discussion on recycling nonrenewable resources and a cautionary word on not taking our resources for granted. A smart, respectful discussion on conservation, recycling, and being environmentally aware. Color photos throughout show a variety of renewable and nonrenewable resources; this is a great book to introduce in younger STEM classes. Create scavenger hunts and games by asking readers to find renewable versus nonrenewable resources!" - Mom Read It
Author/Illustrator Info:
Arbordale creates science and math-themed picture books that engage readers to think about the world around them. Readers are immersed in learning as they explore creative language, interactive questions, and bright photography. Whether reading for pleasure or in a classroom, Arbordale books are designed to be fascinating for inquiring children.