Pieces of Another World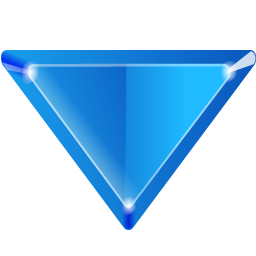 This touching story of a father and child's nighttime excursion to watch a meteor shower is told through the eyes of a child in awe of the night world. Rockliff's vivid descriptions make readers feel as though they too are watching the tiny bits of other, distant worlds blazing into our own.The "For Creative Minds" education section includes teaching trivia about meteors, meteor showers, comets, and asteroids as well as a "Meteor Math" game, a "Five Steps to a Fantastic Meteor Watching Party" checklist, and a recipe for comet cookies.
This informational fictional story includes a 4-page
For Creative Minds
section in the back of the book and a 49-page cross-curricular
Teaching Activity Guide
online.
Pieces of Another World
is vetted by experts and designed to encourage parental engagement. Its extensive back matter helps teachers with time-saving lesson ideas, provides extensions for science, math, and social studies units, and uses inquiry-based learning to help build critical thinking skills in young readers. The Spanish translation supports ELL and dual-language programs. The
interactive ebook
reads aloud in both English and Spanish with word highlighting and audio speed control to promote oral language skills, fluency, pronunciation, text engagement, and reading comprehension.
Written by Mara Rockliff, Illustrated by Salima Alikhan
32 pg, 8.5 x 10, Ages 5-9, Grades K-4, Lexile: - 540, AR: 2.7, F&P: M
| | | | |
| --- | --- | --- | --- |
| Hardcover | 9780976494324 | $15.95 | |
| Paperback | 9781607181149 | $8.95 | |
| Spanish Paperback | 9781628553543 | $11.95 | |
| EBook | 9781607182481 | Purchase Here | |
| Spanish EBook | 9781628550795 | Purchase Here | |

Keywords:

astronomy, meteors, earth science, night sky, informational fiction

Animals in the book:

deer, fox, owl - barred, raccoon

Vetters:

Thanks to George Gilba, Senior Technical Specialist at NASA's Goddard Space Flight Center, and Professor Joseph Patterson of the Columbia University Department of Astronomy for reviewing the accuracy of this book.
Reviews:
Pieces of Another World is a heart-warming story that will educate and excite children to watch the sky and encourage parents to observe with their children. - National Space Society
The author weaves scientific fact and information into the story with so little effort that readers hardly realize they are learning while reading this endearing story. - NSTA Recommends
The colorful illustrations by Salima Alikhan are large, well drawn and detailed. They give the reader a sense of being there looking at the night sky. - Science Books & Films
Author/Illustrator Info:
Mara Rockliff (Pieces of Another World) has been a professional writer for children and adults since 1991. Her own favorite meteor shower was one she watched with a group of friends on a bitterly cold night. They threw a pile of old blankets on the ground and huddled close together, telling jokes and singing songs as they stared up into the clear night sky, afraid to blink and miss one of these tiny bits of other, distant worlds as they blazed into our own. She lives in Blacksburg, Virginia with her family. While she has written many beginning readers, textbooks, essays, and magazine articles, Pieces of Another World is her first picture book. Visit Mara's Website.


Salima Alikhan (Pieces of Another World) decided to pursue a career in children's book illustration when she realized her lifelong passion for art would never leave her alone. Salima studied at the Corcoran Institute of Art in Washington, DC. Her favorite medium is watercolor. She begins most of her illustrations by drawing on cold-pressed watercolor paper, going over the drawing with ink, painting the picture, and then adding the final detail with watercolor pencil. To create the effect of snow, gravel, sand, stars, or coral, she often sprinkles salt on top of watercolor while it's still wet. When the paint dries, she shakes the salt off. The mineral compositions of different types of salts create different effects. Table salt leaves smaller spots, which are good for snow, gravel and stars; and sea salt or canning salt leave large circles, which are better for coral or sand. She has the good fortune of being an art teacher in a Montessori school, where she has learned lots about both art and children. She currently resides, teaches, and paints in Austin, TX. This is her first children's book.