Perfect Pet, The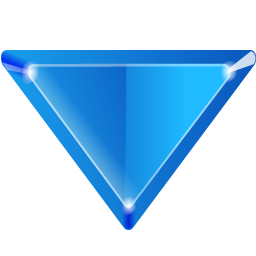 After begging for a pet, a child's mother finally says "yes." But which animal will be the best pet? Using animal classification and habitat needs, the child narrows it down from Kingdom Animalia, through invertebrates to vertebrates. Reptiles and amphibians are out, and birds and fish are soon off the list. That leaves mammals, but which one? An elephant won't fit through the door, and a tiger would be too hard to walk. What's a child to do?
This fictional story with rhyming text includes a 4-page
For Creative Minds
section in the back of the book and a 40-page cross-curricular
Teaching Activity Guide
online.
The Perfect Pet
is vetted by experts and designed to encourage parental engagement. Its extensive back matter helps teachers with time-saving lesson ideas, provides extensions for science, math, and social studies units, and uses inquiry-based learning to help build critical thinking skills in young readers. The Spanish translation supports ELL and dual-language programs. The
interactive ebook
reads aloud in both English and Spanish with word highlighting and audio speed control to promote oral language skills, fluency, pronunciation, text engagement, and reading comprehension.
Written by Samantha Bell
32 pg, 10x8.5, Ages 4-8, Grades PK-3, Lexile: AD 590
| | | | |
| --- | --- | --- | --- |
| Hardcover | 9781607186212 | $17.95 | |
| Paperback | 9781607186335 | $9.95 | |
| Spanish Hardcover | 9781607187189 | $17.95 | |
| Spanish Paperback | 9781607187011 | $11.95 | |
| EBook | 9781607186694 | Purchase Here | |
| Spanish EBook | 9781628551662 | Purchase Here | |

Keywords:

animal classification, life science, rhyme, compare/contrast

Animals in the book:

giant panda, slug, killer whale, orca, catfish, perch, jellyfish, crocodile, parakeet, canary, ostrich, penguin, elephant, wildebeest, giraffe, moose, buffalo, tiger, leopard, lynx, wolf, coyote, dog

Vetters:

Thanks to Hattie Frederick, former interpretive ranger at Acadia National Park and National Association for Interpretation Certified Interpretive Guide, for verifying the accuracy of the information in this book.
Reviews:
The Perfect Pet is an excellent educational and recreational experience for young readers and pet owners. - Midwest Book Review
As the story line progressed, the more intrigued my students were. The best part? Everyone thought they knew how the book was going to end, but it was a big surprise to us all. My students loved it! - Spanglish Baby
This humorous story in rhyme is nicely illustrated by author Samantha Bell with colorful drawings of many different animals and accomplishes a couple of beneficial goals. - Home School Book Review
Author/Illustrator Info:
The Perfect Pet is Samantha's debut picture book with Arbordale. Her stories, poems, and articles have been published both online and in print, including e-zines and magazines such as Wee Ones Children's Magazine, My Light, Guardian Angel Kids E-zine, Learning Through History, Boys' Quest, and Clubhouse Jr., and accepted for publication by Hopscotch for Girls. Her picture book, It's Birthday Time, Jake!, was released in 2010 by Guardian Angel Publishing; she has also illustrated Shaping up the Year, As I Watch, Growing Up Dreams, Cinderfella and the Furry Godmother, One Pelican at a Time, and Sea Turtle Summer. Samantha also writes instructional text for her website that features art lessons for children and adults, Art-Made-Easy.com. She served for two years as the managing editor of the Pen & Palette, the newsletter of SCBWI-Carolinas Chapter. Samantha is a homeschooling mom who keeps her constantly on her toes or in the car. A native of sunny central Florida, Samantha Bell grew up in an area brimming with wildlife; now living in the upstate of South Carolina with her husband and four children, she's found there is lots of room for the family's animal friends. Visit her website .