Penguins: A Compare and Contrast Book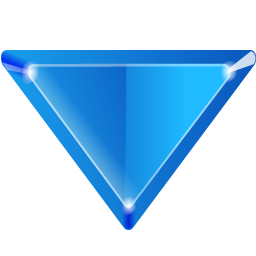 Yes, some of the 18 species of penguins live in cold, polar regions, but most penguins live in warm climates. One species even lives near the equator! These birds "fly" through the water with flippers instead of the air with wings. Most are black and white, but one species is blue and white. Some have red eyes, and some have yellow eyes. Some even have colorful bursts of feathers atop their heads. What do they all have in common and how are they different? Explore and learn about these lovable birds in this latest installment of the
Compare and Contrast Book
series.
Written by Cher Vatalaro
32 pg, 8.5 x 10, Ages 4 - 8, Grades K - 3, Lexile: 890, F&P: O
| | | | |
| --- | --- | --- | --- |
| Paperback | 9781643519876 | $10.95 | |
| Spanish Paperback | 9781643518282 | $11.95 | |
| EBook | 9781638170068 | Purchase Here | |
| Spanish EBook | 9781643518701 | Purchase Here | |

Keywords:

animal anatomy & adaptations, compare and contrast, physical adaptations

Animals in the book:

Adélie penguins, African penguins, Chinstraps penguins, Emperor penguins, Erect-crested penguins, Fiordland penguins, Galapagos penguins, Gentoo penguins, Humboldt penguins, King penguins, Little penguins, Macaroni penguins, Magellanic penguins, Northern Rockhoppers, Royal penguins, Snares penguins, Southern rockhopper penguins, Yellow-eyed penguins

Vetters:

Thanks to P. Dee Boersma, Professor of Conservation Biology, Evolution and Systematics at the University of Washington, Director of the Center for Ecosystem Sentinels and Co-Chair of the International Union for the Conservation of Nature SSC Penguin Specialist Group for verifying the information in this book.
Books in this "Compare and Contrast Series" include:
Reviews:
Penguins briefly introduces all 18 species of penguin, highlighting their distinguishing features. - Booklist
"Penguins! Kids love penguins, I love penguins, Cher Vatalaro loves penguins! Penguins: Compare and Contrast is all about the 18 different species of penguins and where they live: and most of them live in warm climates, not cold ones! Colorful photos of each type of penguin, paired with informative text, let learners learn what makes each type of penguin alike and different, from colorful feathers to differently shaped beaks. Readers will be able to tell right away that these are all penguins, and standout features like orange and yellow patches make King and Emperor penguins very similar, yet wildly different from Macaroni and Rockhopper penguins, who sport colorful feathers around their eyes. A fun activity invites readers to match different penguins with their area of the world." - Mom Read It
"In this fascinating picture book about penguins, children will unearth a variety of interesting facts about these incredible creatures. They'll discover similarities as well as dissimilarities among them, and despite what many think, the majority of penguins live in warm climates, with only five of the known eighteen species living in the frigid Antarctic region. They all lay eggs, but some hold them on their feet to warm them, while others build nests in the sand, rocks, and crevices. Most are black and white and have yellow or red eyes, but a unique breed, little penguins, have a blue and white coat. These truths are just the tip of the iceberg. This non-fiction pick will grip young readers' attention. It's full of vivid, real-life photographs of these adorable flightless birds. Youth will learn fun trivia such as what enables penguins to be able to swallow fish whole and why they take such short steps. They'll become familiar with the diversity that lies among them and will be able to identify which ones are often mistaken for emperor penguins. There's a plethora of knowledge imbedded within the contents of this relatively short read. It'll likely become a favorite of elementary school science teachers and students alike." - Manhattan Book Review
Author/Illustrator Info:
Cher Vatalaro (Vat-a-lar-o) remembers visiting zoos and aquariums as a child and seeing the relationship the keepers and trainers had with the animals. That's when she decided to work with animals when she grew up. College studies and internships at nature centers and marine parks led to full time jobs. Cher is now the Director of the Conservation Education Department at the Lehigh Valley Zoo. She's passionate about sharing her knowledge and fondness of animals. In addition to her work at the zoo, Cher is also the African Penguin Species Survival Plan's Education Advisor for the Ambassador Animal Scientific Advisory Group. As if she doesn't get enough animal time at work, Cher and her family have 2 cats, a dog, and a parrot. In addition to Turtles: A Compare and Contrast Book, Cher also authored Penguins: A Compare and Contrast Book for Arbordale Publishing.