Most Dangerous, The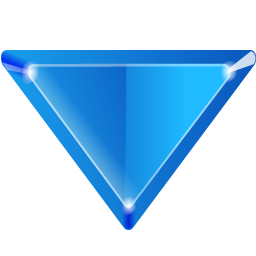 "Dangerous animals from all over the world gather for the Most Dangerous Animal of All Contest. Snakes, spiders, sharks . . . who will be the winner? Deadly poison, huge teeth, razor-sharp horns, and fearsome feet are just a few of the ways that animals kill. Predators mean to kill. Prey simply defend themselves. And yet, the unexpected most deadly animal doesn't mean to harm at all! Don't let the suspense kill you. Animals in the book include: box jellies, inland taipan, great white shark, porcupinefish, Brazilian wandering spider, Cape buffalo, saltwater crocodile, hippopotamus, cassowary, and mosquito.
This fictional story includes a 4-page
For Creative Minds
section in the back of the book and a 44-page cross-curricular
Teaching Activity Guide
online.
The Most Dangerous
is vetted by experts and designed to encourage parental engagement. Its extensive back matter helps teachers with time-saving lesson ideas, provides extensions for science, math, and social studies units, and uses inquiry-based learning to help build critical thinking skills in young readers. The Spanish translation supports ELL and dual-language programs. The
interactive ebook
reads aloud in both English and Spanish with word highlighting and audio speed control to promote oral language skills, fluency, pronunciation, text engagement, and reading comprehension."
Written by Terri Fields, Illustrated by Laura Jacques
32 pg, 10 x 8.5, Ages 4-8, Grades PK-3, Lexile: AD 650, AR: 3.6, F&P: P
| | | | |
| --- | --- | --- | --- |
| Hardcover | 9781607185260 | $17.95 | |
| Paperback | 9781607185352 | $9.95 | |
| Spanish Hardcover | 9781607186779 | $17.95 | |
| Spanish Paperback | 9781628554243 | $11.95 | |
| EBook | 9781607185635 | Purchase Here | |
| Spanish EBook | 9781628551495 | Purchase Here | |
| Portuguese EBook | 9781643514161 | Purchase Here | |

Keywords:

behavioral adaptation, predators, prey protection, adaptations, geography, life science, predators/prey, map, craft

Animals in the book:

box jelly, inland taipan, great white shark, porcupinefish, Brazillian wandering spider, Cape buffalo, saltwater crocodile, hippopotamus, cassowary, mosquito

Vetters:

Thanks to Loran Wlodarski, Science Writer, for verifying the accuracy of the information in this book.
Reviews:
With animals a perennial favorite and a cover featuring the gaping mouths of a shark, snake, and crocodile, this contest is likely to lure the most reluctant readers. - School Library Journal
Through author Terri Fields's descriptive text and illustrator Laura Jacques's full-page, life-like pictures, children will become acquainted with some of the ways that out in the wild predators kill for food and prey defend themselves. - Home School Book Review
Readers will learn about predators and prey, poison, defense, horns, and tusks. - Learning Table Reviews
Author/Illustrator Info:
Terri Fields is an award-winning author of 29 published books ranging from preschool through Young Adult Novels. In addition to And That's the Tooth, her other Arbordale titles include The Most Dangerous, Burro's Tortillas, and Tornado Tamer. Some of her other titles include Missing in the Mountains, My Father's Son, Danger in the Desert, After the Death of Anna Gonzales, and One Good Deed. She is often found in schools across the country sharing the joy that can be found in reading with children of all ages. Terri lives in Arizona. Visit Terri's website.
Award-winning illustrator Laura Jacques is passionate about illustrating children's books that focus on natural history, wildlife, and environmental awareness for children. In addition to illustrating Tornado Tamer, The Most Dangerous, Baby Owl's Rescue and Whistling Wings for Arbordale, she has also illustrated For the Birds: The Life of Roger Tory Peterson, Squirrel Assist, At Home in the Rain Forest, and Wildlife Refuge: A Classroom Adventure. Her books have won several honors and awards, including "NSTA-CBC Outstanding Science Trade Books for Children" sponsored by the Children's Book Council and the "KIND Children's Book Award" sponsored by the Association for Humane and Environmental Education, a division of the Humane Society of the United States. For more information, visit Laura's website: http://www.laurajacques.com.