Felina's New Home: A Florida Panther Story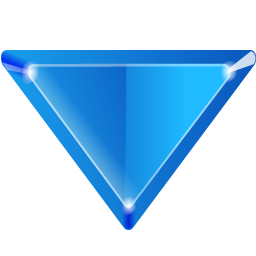 Felina the Florida panther loved growing up in her forest home, until the forest starts to shrink! Trees begin to disappear, and Felina doesn't understand the new busy highway in the neighborhood. Other animals are in danger, too. Will Felina find a way to survive as humans threaten to ruin her home? Environmental science writer Loran Wlodarski gives children a look into deforestation and endangered animals in Felina's New Home: A Florida Panther Story, complemented by the detailed, emotive illustrations of Lew Clayton. Learn whether the animals in Felina's forest adapt to the new human presence and what children can do to keep wild animals safe, happy, and healthy.
This fictional story includes a 4-page
For Creative Minds
section in the back of the book and a 54-page cross-curricular
Teaching Activity Guide
online.
Felina's New Home
is vetted by experts and designed to encourage parental engagement. Its extensive back matter helps teachers with time-saving lesson ideas, provides extensions for science, math, and social studies units, and uses inquiry-based learning to help build critical thinking skills in young readers. The Spanish translation supports ELL and dual-language programs. The
interactive ebook
reads aloud in both English and Spanish with word highlighting and audio speed control to promote oral language skills, fluency, pronunciation, text engagement, and reading comprehension.
Written by Loran Wlodarski, Illustrated by Lew Clayton
32 pg, 10 x 8.5, Ages 4-8, Grades PK-3, Lexile: AD 810, AR: 4.0 - NQ, F&P: M
| | | | |
| --- | --- | --- | --- |
| Hardcover | 9781607180685 | $16.95 | |
| Paperback | 9781607188674 | $11.95 | |
| Spanish Paperback | 9781628553987 | $11.95 | |
| EBook | 9781607182924 | Purchase Here | |
| Spanish EBook | 9781628551235 | Purchase Here | |
| German EBook | 9781643517179 | Purchase Here | |

Keywords:

threatened/endangered animals, environmental education, life science, life cycle, adaptations

Animals in the book:

gopher tortoise, Florida panther, red-cockaded woodpecker, manatee, wood stork, American crocodile, Florida panther, cougar, mountain lion, puma

Vetters:

Thanks to Deborah Jansen, Wildlife Biologist, and Lisa Andrews, Outreach/Education Specialist at Big Cypress National Preserve; and to David Shindle, Biologist at the Conservancy of Southwest Florida, for verifying the accuracy of the information in this book.
Reviews:
The artist has done a solid job of representing the Florida landscape and seven of its threatened denizens. - School Library Journal
Throughout the story, readers are reminded in a gentle, clear and sweet way that loss of habitat threatens not only Florida panthers, but many other creatures who share the varied natural habitats used by Florida panthers. Felina carries a timely and important lesson for children and adults alike. - Friends of the Florida Panther National wildlife Refuge
Felina's New Home brought out the kid in me and that kid wants Felina to have a happy new home. - Friends of the Fakahatchee Strand State Preserve
Author/Illustrator Info:
Loran Wlodarski (Felina's New Home and If a Dolphin Were a Fish) is a science writer for SeaWorld and has written six books for them in addition to his many normal daily responsibilities. He has been published in sources such as Grolier's Encyclopedia for Children and The Marine Mammal Encyclopedia. In addition, he has served as a scientific consultant for "Ask Magazine", Random House Books, Animal Planet, Ripley's Believe It Or Not, and Who Wants to be a Millionaire. Loran has raised animals his entire life. One of his early jobs at SeaWorld's Education Department was to raise some of their animals - newly hatched sharks, macaws, turtles, tropical fish, and iguanas. Loran lives with his wife and child in Florida.
Lew Clayton (Felina's New Home) has worked as an illustrator for 20 years. He has a Bachelor of Fine Arts Degree from Brigham Young University, and he is a Graphic Designer in the Media Industry. He is a member of the Society of Children's Book Writers and Illustrators. His medium of choice is Prismacolor colored pencil, and his favorite subject matters are people and animals. He has two previously published books: The Adventures of Willy B and Archie's Christmas Tale. Felina's New Home is his first picture book with Arbordale Publishing.