Desert Baths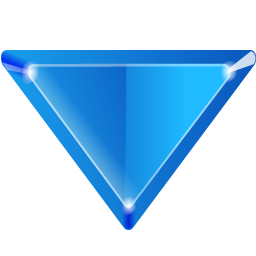 Watch the vulture bask in the morning sun, the roadrunner kicks up a cloud of dust, the javelina wallow, and the bobcat give her cub a licking with a rough tongue in Desert Baths. As the sun and moon travel across the sky, learn how twelve different desert animals face the difficulties of staying clean in a dry and parched land. Explore the desert habitat through its animals and their habits of hygiene. Told in lyrical prose, this story is a celebration of the desert lands of the American Southwest.
This nonfiction picture book with a cuddle factor includes a 6-page
For Creative Minds
section in the back of the book and a 52-page cross-curricular
Teaching Activity Guide
online.
Desert Baths
is vetted by experts and designed to encourage parental engagement. Its extensive back matter helps teachers with time-saving lesson ideas, provides extensions for science, math, and social studies units, and uses inquiry-based learning to help build critical thinking skills in young readers. The Spanish translation supports ELL and dual-language programs. The
interactive ebook
reads aloud in both English and Spanish with word highlighting and audio speed control to promote oral language skills, fluency, pronunciation, text engagement, and reading comprehension.
Written by Darcy Pattison, Illustrated by Kathleen Rietz
32 pg, 10 X 8.5, Ages 4-8, Grades PK-3, Lexile: AD 870, AR: 3.3, F&P: O
| | | | |
| --- | --- | --- | --- |
| Hardcover | 9781607185253 | $17.95 | |
| Paperback | 9781607185345 | $9.95 | |
| Spanish Hardcover | 9781607186762 | $17.95 | |
| Spanish Paperback | 9781628554236 | $11.95 | |
| EBook | 9781607185628 | Purchase Here | |
| Spanish EBook | 9781628551488 | Purchase Here | |
| Arabic EBook | 9781643514765 | Purchase Here | |

Keywords:

climate, desert habitat, time of day (math), sun pattern, hygiene, adaptations, life science, earth science, STEM activity

Animals in the book:

turkey vulture, Anna's hummingbird, desert tortoise, roadrunner, mule deer, diamondback rattlesnake, scaled quail, western banded gecko, javelina, pallid bat, coyote, bobcat

Vetters:

Thanks to Sid Slone, Refuge Manager, and Margot Bissell, Public Use Assistant at Cabeza Prieta National Wildlife Refuge for verifying the desert habitat information and to the following animal experts for verifying the specific animal bath information: Dr. Donald R. Powers, Professor of Biology at George Fox University-Anna's hummingbirds; Paul J. Weldon, Research Associate, Smithsonian's National Zoological Park-scaled quail; Renee Lizotte, Herpetology Department at the Arizona-Sonora Desert Museum-desert tortoises; and Sue Barnard, Founder of Basically Bats Wildlife Conservation Society and author of Bats In Captivity-pallid bats.
Reviews:
The examples given are fairly novel?even adult readers may be impressed to learn that scaled quail use ants to groom their feathers, or that the desert gecko can remove dirt from its eyes with its own tongue. - Booklist
This book is a must-have for libraries in desert regions since it is so applicable to many curriculum topics. But even libraries in other areas might consider purchasing it as it will hold children's interest at many levels. - School Library Journal
The lyric language of this beautifully illustrated book makes it ideal for reading aloud and discussing with children. - NSTA Recommends
Author/Illustrator Info:
Darcy Pattison is published in eight languages. Recent titles include two nature books for Arbordale, Prairie Storms and Desert Baths. Other recent titles include Wisdom: The Midway Albatross and 11 Ways to Ruin a Photograph. She also authored the ebook, How to Write a Children's Book and the teacher resource book, Paper Lightning: Prewriting Activities to Spark Creativity and Help Students Write Effectively (Prufrock Press). Darcy is the 2007 recipient of the Arkansas Governor's Arts Award, Individual Artist Award for her work in children's literature. As a writing teacher, Darcy is in demand nationwide to teach her Novel Revision Retreat. She is currently the Co-Chair of the Children's Program for the Arkansas Literary Festival.. For more information about Darcy, view her website at darcypattison.com.
A lifelong artist and lover of nature, Kathleen Rietz was drawing and painting before she learned to write her name. Originally from Peoria, IL, Kathleen received her formal training from the American Academy of Art in Chicago, IL. In addition to illustratingDesert Baths, The Tree That Bear Climbed, Prairie Storms, and Champ's Story: Dogs Get Cancer Too! for Arbordale, Kathleen's other books include Conce Tu Parque, Little Black Ant on Park Street, The ABC's of Yoga for Kids, and Prayers for Children. She taught art to children and adults at the Community School of the Arts at historic Wheaton College in Wheaton, IL, and through a local home school program in her community. For more information about Kathleen, visit her website: http://www.kathleenrietz.com/.