Day in a Forested Wetland, A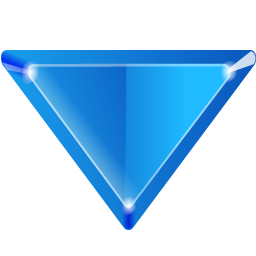 Come along on a journey through the aquatic habitat of a forested wetland. Meet birds and bobcats, along with the beavers and beetles that call the soggy forest home. Kevin Kurtz continues his award-winning "A Day In† series, and once again delights readers with a rhythmic, nonfiction look into a typical day for the animals that live in this wet habitat.
This nonfiction picture book with a cuddle factor includes a 4-page
For Creative Minds
section in the back of the book and a 39-page cross-curricular
Teaching Activity Guide
online.
is vetted by experts and designed to encourage parental engagement. Its extensive back matter helps teachers with time-saving lesson ideas, provides extensions for science, math, and social studies units, and uses inquiry-based learning to help build critical thinking skills in young readers. The Spanish translation supports ELL and dual-language programs. The
interactive ebook
reads aloud in both English and Spanish with word highlighting and audio speed control to promote oral language skills, fluency, pronunciation, text engagement, and reading comprehension.
Written by Kevin Kurtz, Illustrated by Sherry Neidigh
32 pg, 8.5 x 10, Ages 4-8, Grades K-3, Lexile: 740, F&P: Q
| | | | |
| --- | --- | --- | --- |
| Hardcover | 9781628559125 | $17.95 | |
| Paperback | 9781628559132 | $11.95 | |
| Spanish Paperback | 9781628559149 | $11.95 | |
| French Paperback | 9781643515939 | $11.95 | |
| EBook | 9781628559170 | Purchase Here | |
| Spanish EBook | 9781628559187 | Purchase Here | |
| Chinese EBook | 9781643516615 | Purchase Here | |
| French EBook | 9781643515960 | Purchase Here | |

Keywords:

forest, wetlands, time of day, forested wetland, march, bog, fen

Animals in the book:

woodpecker, wood duck, green darner, mosquito, snapper turtle, caddisfly, spring peepers, bats, bobcat, diving beetle, flying squirrel, fishing spider, barred owl, beaver

Vetters:

This book has been vetted for accuracy by Ellen Rondomanski, Lead Environmental Educator at Shangri La Botanical Gardens and Nature Center.
Other books in this "Day In the Habitat Series" include:
Reviews:
VERDICT An easy-to-read informational picture book to complement a biodiversity science unit on wetland habitats for early elementary school classrooms.
-School Library Journal
Neidigh's incredibly detailed, realistic illustrations, all double-page spreads, are the real draw here, giving kids up-close views of the animals: the delicate wings of a darner as it captures a mosquito, each leg sporting tiny hairs; a fish's individual scales; the brown bat's fearsome-looking teeth. Many of the animals are hunting and/or catching prey; the bobcat carries a rabbit to her kittens.
-Kirkus Reviews
Engagingly written by Kevin Kurtz and beautifully illustrated by Sherry Neidigh, "A Day in a Forested Wetland" enables children ages 8-11 to join in a journey through the aquatic habitat of a forested wetland and learn about the birds and bobcats, the beavers and beetles, and other wildlife that call the soggy forest home.
-Midwest Book Review
Author/Illustrator Info:
Award-winning author Kevin Kurtz holds degrees in English literature and elementary education and started his career by working at a marine biology lab. Since then, he has combined all of these experiences by working as an environmental educator and curriculum writer for organizations such as the South Carolina Aquarium, the Science Factory Children's Museum, and the Center for Birds of Prey. Kevin has authored A Day in the Deep, A Day on the Mountain, and A Day in the Salt Marsh for Arbordale. Kevin also wrote Uncovering Earth's Secrets after spending eight weeks as the Educator at Sea aboard the marine geology research vessel JOIDES Resolution. Visit Kevin's website for more information.




Sherry Neidigh, a graduate of Ringling School of Art and Design, has been freelance illustrating for over twenty years. Sherry's love of animals and nature comes through in her bright, colorful art. In addition to illustrating Count Down to Fall and The Best Nest for Arbordale, Sherry has illustrated several trade and education titles including Who Needs That Nose?, If I Had a Tail, and Black and White. Sherry lives in South Carolina. Visit Sherry's website.