Champ's Story: Dogs Get Cancer Too!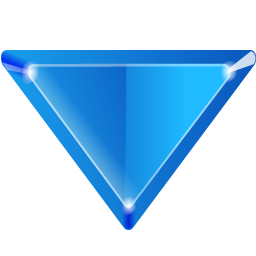 Children facing cancer—whether their own, a family member's, a friend's, or even a pet's—will find help in understanding the disease through this book. A young boy discovers his dog's lump, which is then diagnosed with those dreaded words: "It's cancer." The boy becomes a loving caretaker to his dog, who undergoes the same types of treatments and many of the same reactions as a human under similar circumstances (transference). Medical writer and award-winning children's author, Sherry North artfully weaves the serious subject into an empathetic story that even young children can understand.
This fictional story includes a 4-page
For Creative Minds
section in the back of the book and a 25-page cross-curricular
Teaching Activity Guide
online.
Champ's Story
is vetted by experts and designed to encourage parental engagement. Its extensive back matter helps teachers with time-saving lesson ideas, provides extensions for science, math, and social studies units, and uses inquiry-based learning to help build critical thinking skills in young readers. The Spanish translation supports ELL and dual-language programs. The
interactive ebook
reads aloud in both English and Spanish with word highlighting and audio speed control to promote oral language skills, fluency, pronunciation, text engagement, and reading comprehension.
Written by Sherry North, Illustrated by Kathleen Rietz
32 pg, 10 x 8.5, Ages 4-9, Grades PK-4, Lexile: AD 510, AR: 2.9 , F&P: P
| | | | |
| --- | --- | --- | --- |
| Hardcover | 9781607180777 | $16.95 | |
| Paperback | 9781607180883 | $8.95 | |
| Spanish Hardcover | 9781607186816 | $16.95 | |
| Spanish Paperback | 9781628554069 | $11.95 | |
| EBook | 9781607183006 | Purchase Here | |
| Spanish EBook | 9781628551310 | Purchase Here | |
| German EBook | 9781643517155 | Purchase Here | |

Keywords:

cancer, perseverance, social-emotional skill development, dogs, helping animals, health

Animals in the book:

dog

Vetters:

Thanks to Michael W. Smith, MD, Chief Medical Editor at WebMD, for verifying the information in this book. This book is the result of a partnership between Arbordale Publishing and the ASCEND Foundation, a 501(c)(3) registered non-profit with a track record of initiatives designed to make a measureable difference in the battle against cancer, one child at a time.
Reviews:
A sincere, caring story told with a straightforward, honest approach. - School Library Journal
Warm color illustrations add the perfect touch to this powerful and memorable story, enhanced with four extra pages of facts about cancer in the back. Highly recommended, especially for public library children's collections. - Midwest Book Review
The text educates readers and also offers hope and inspiration to those who have pets, family or friends dealing with a cancer diagnosis. - Wild About Nature
Author/Illustrator Info:
Sherry North (Champ's Story: Dogs Get Cancer, Too) is an award-winning children's author and medical journalist. A former medical producer for CNN Headline News, Sherry has written and produced a number of award-winning medical documentaries for public television, and she currently contributes to WebMD. In the children's book realm, Sherry has written Because You Are My Baby (Winner of a 2008 NAPPA Gold Award), Because I Am Your Daddy, Sailing Days, and The School that Sank. Her writing has also appeared in Highlights magazine and she was a runner-up in the 2008 Magazine Merit Awards. Sherry has presented at many preschools, elementary schools, and libraries. She was also a featured speaker at the 2008 Miami Book Fair International. She lives in South Florida with her husband, son, daughter, dog, and cat. For more information, visit her website at http://www.sherrynorth.com/. Sherry is also a featured blogger for the Miami Herald's parenting site.
A lifelong artist and lover of nature, Kathleen Rietz was drawing and painting before she learned to write her name. Originally from Peoria, IL, Kathleen received her formal training from the American Academy of Art in Chicago, IL. In addition to illustratingDesert Baths, The Tree That Bear Climbed, Prairie Storms, and Champ's Story: Dogs Get Cancer Too! for Arbordale, Kathleen's other books include Conce Tu Parque, Little Black Ant on Park Street, The ABC's of Yoga for Kids, and Prayers for Children. She taught art to children and adults at the Community School of the Arts at historic Wheaton College in Wheaton, IL, and through a local home school program in her community. For more information about Kathleen, visit her website: http://www.kathleenrietz.com/.