Anybody Home?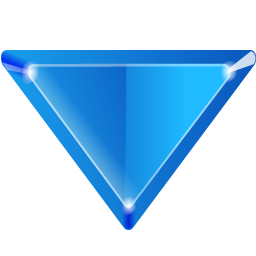 Polly 'Possum is looking for a new home to raise her expected babies. Along the way, she meets a wide variety of diurnal and nocturnal animals. She learns how they build and live in webs, nests, hives, shells, burrows, lodges, dens, caves, dreys, and even hollows. While those homes are perfect for those animals, they aren't right for her. How does Polly find a home and will she find it in time?
This fictional story includes a 4-page
For Creative Minds
section in the back of the book and a 31-page cross-curricular
Teaching Activity Guide
online.
Anybody Home?
is vetted by experts and designed to encourage parental engagement. Its extensive back matter helps teachers with time-saving lesson ideas, provides extensions for science, math, and social studies units, and uses inquiry-based learning to help build critical thinking skills in young readers. The Spanish translation supports ELL and dual-language programs. The
interactive ebook
reads aloud in both English and Spanish with word highlighting and audio speed control to promote oral language skills, fluency, pronunciation, text engagement, and reading comprehension.
Written by Marianne Berkes, Illustrated by Rebecca Dickinson
32 pg, 10 x 8.5, Ages 4-8, Grades PK-3, Lexile: 500
| | | | |
| --- | --- | --- | --- |
| Hardcover | 9781607186182 | $17.95 | |
| Paperback | 9781607186304 | $9.95 | |
| Spanish Hardcover | 9781607187141 | $17.95 | |
| Spanish Paperback | 9781607186984 | $11.95 | |
| EBook | 9781607186663 | Purchase Here | |
| Spanish EBook | 9781628551617 | Purchase Here | |
| Portuguese EBook | 9781643516509 | Purchase Here | |

Keywords:

behavioral adaptation, animal homes, plant-animal interaction, habitat interaction, life cycles, diurnal/nocturnal, map

Animals in the book:

opossum, spider, robin, bee, turtle, mole, beaver, fox, bat, woodpecker

Vetters:

Thanks to Jaclyn Stallard, Manager of Education Programs at Project Learning Tree (www.plt.org) for reviewing the accuracy of the animal-home information in this book.
Reviews:
Anybody Home?" is ideal for nature education reading activities for children in grades K-2. - Midwest Book Review
The upbeat tale will help children to understand the purpose of why animals choose certain areas in which to make their homes with an emphasis on Habitat and Environment. - Homeschool Book Review
Whether in English or Spanish, I especially appreciated the vocabulary presented because even the newer terms were easy to understand with the colorful illustrations and detailed text. - Spanglish Baby
Author/Illustrator Info:
Award-winning author Marianne Berkes is a retired teacher and librarian who uses her love of nature and teaching to create informational picture books. In addition to The Tree That Bear Climbed, Animalogy, Anybody Home? and now Daisylocks for Arbordale, some of Marianne's other 17 (and counting) award-winning titles include Going Around the Sun, Some Planetary Fun; Seashells by the Seashore; Going Home, The Mystery of Animal Migration; Over in the Ocean, in a Coral Reef; Over in the Jungle, a Rainforest Rhyme and most recently Over in a River, What's in the Garden?, and The Swamp Where Gator Hides. Marianne has been actively involved in the Society of Children's Book Writers and Illustrators for over twenty years and often suggests when she speaks at conferences that aspiring writers and illustrators join SCBWI. Visit her website at /www.MarianneBerkes.com.
Rebecca Dickinson Rebecca Dickinson's award-winning art and illustrations grace not only Anybody Home?, but many other books as well, including -Wee-Sing Nursery Rhymes , Boo! A Halloween Sticker Book and Story, and The Dirty Pond. She is the author and illustrator of The 13 Nights of Halloween & Monster Cake, and wrote Over in the Hollow. Rebecca is a member of the Society of Children's Book Writers and Illustrators. She paints the "old fashioned way," with acrylic and gouache, from her home studio in Seattle. WA. Ms. Dickinson shares her Gothic Victorian home with 3 lovely children, a brilliant corgi, named Napoleon Bonaparte and Stella Fluffanella the studio muse cat. You can visit her website at www.rebeccadickinson.com.