Animals Are Sleeping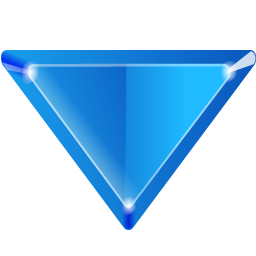 Just how do animals sleep in the wild? Some animals sleep standing up, others even sleep while swimming or flying! The short, lyrical text provides fascinating information, such as location, position, and duration of sleep of animals living in different habitats. The satisfying conclusion will have children reaching for this book again and again at naptime, bedtime, or any time of day to learn about animals.
This fictional story includes a 4-page
For Creative Minds
section in the back of the book and a 25-page cross-curricular
Teaching Activity Guide
online.
Animals are Sleeping
is vetted by experts and designed to encourage parental engagement. Its extensive back matter helps teachers with time-saving lesson ideas, provides extensions for science, math, and social studies units, and uses inquiry-based learning to help build critical thinking skills in young readers. The Spanish translation supports ELL and dual-language programs. The
interactive ebook
reads aloud in both English and Spanish with word highlighting and audio speed control to promote oral language skills, fluency, pronunciation, text engagement, and reading comprehension. Tap animals and other things that make noise to hear their sounds.
Written by Suzanne Slade, Illustrated by Gary R Phillips
32 pg, 10 x 8.5, Ages 2-6, Grades PK-1, Lexile: BR -, AR: 2.7 - NQ, F&P: H
| | | | |
| --- | --- | --- | --- |
| Hardcover | 9781934359105 | $16.95 | |
| Paperback | 9781934359266 | $9.95 | |
| Spanish Paperback | 9781628553802 | $11.95 | |
| Chinese Paperback | 9781607184119 | $11.95 | |
| EBook | 9781607182740 | Purchase Here | |
| Spanish EBook | 9781628551051 | Purchase Here | |
| Chinese EBook | 9781607188902 | Purchase Here | |
| Portuguese EBook | 9781643516486 | Purchase Here | |
| German EBook | 9781643517117 | Purchase Here | |

Keywords:

sleep adaptations, life science, animal classification, carnivore/omnivore/herbivore

Animals in the book:

birds, chick, clownfish, elephant, flamingo, giraffe, groundhog, human child, koala, lion, eastern collared lizard, owl, polar bear, seal, sloth

Vetters:

Thanks to Susan Ring, Manager of Interpretation at the Roger Williams Park Zoo for verifying the accuracy of the information in this book.
Reviews:
The calming and peaceful text winds down to a ?good night, sleep tight? conclusion with a little boy tucked into bed, his cat asleep at his side. The lush full-color illustrations continue the soothing effect of the text, casting shadows and layers without being too dark or too heavily drawn. - School Library Journal
A poetic, sing-song text flows throughout the pages of this tantalizing book. With a flip of the page, it is clear to see how several animals, including the flamingo, sloth, groundhog, polar bear, clownfish, lizard, seal, koala, and elephant sleep in their own habitat. - CLDC
The story is simple and in a picture book, simple is best. Slade's language is quiet, soothing, and rhythmic. She's captured ?going to sleep? perfectly in rhyme, and it works. - Book Pleasures
Author/Illustrator Info:
Suzanne Slade is the award-winning author of over 80 books for children including The Great Divide, Multiply on the Fly, What's the Difference?, What's New at the Zoo?, and Animals are Sleeping for Arbordale. Her works include picture books, biographies, and many non-fiction titles about animals, sports, and nature. One of her favorite parts of the writing process is researching and learning new things. Suzanne lives near Chicago with her husband Mike, two children, and their tiny dog Corduroy. She enjoys visiting schools in-person or during her live virtual author visits. Visit Suzanne's Website



Gary R. Phillips (Animals are Sleeping, and Ocean Hide and Seek) has been a freelance illustrator for 25 years. He has illustrated for numerous clients in both the editorial and children's illustration markets receiving Verse Page Illustrator of the Year from Highlights magazine in 2003 as well as five other awards from Highlights. Gary has several books to his credit, including 86 Years: The Legend of the Red Sox, New Old Shoes, The Naptime Book, and Santa's Little Sleigh. He has also taught illustration and creative thinking as an adjunct professor. Gary lives in a rural corner of Montgomery County, Pennsylvania, with his wife, two daughters, and two Siamese cats. He loves camping, tennis, painting out in nature, and drawing wherever he goes. Visit Gary's website.