Animal Noses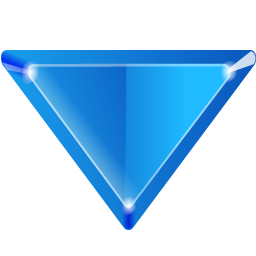 Noses come in all kinds of shapes and sizes that are just right for its particular animal host. Not only do most animals use their noses to breathe but for many animals, the sense of smell helps them find food, a mate, or even to know when danger is near! Following
Animal Tails
,
Animal Eyes
,
Animal Mouths
(NSTA/CBC Outstanding Trade Science Award), and
Animal Legs
, Mary Holland continues her photographic
Animal Anatomy and Adaptations
series by exploring many different animal noses and how those noses help the animals survive in their habitats.
Written by Mary Holland
32 pg, 8.5 x 10, Ages 5-9, Grades 1-4, Lexile: 650, F&P: N
| | | | |
| --- | --- | --- | --- |
| Hardcover | 9781607188056 | $17.95 | |
| Paperback | 9781607188063 | $9.95 | |
| Spanish Paperback | 9781607188070 | $11.95 | |
| EBook | 9781607188100 | Purchase Here | |
| Spanish EBook | 9781607188117 | Purchase Here | |
| Chinese EBook | 9781643516554 | Purchase Here | |

Keywords:

Animal Adaptations, sense of smell, adaptations, noses

Animals in the book:

raccoon, moose, shrew, juvenile bald eagle, red fox, black bear, Virginia opossum, white-tailed deer, Polyphemus moth, garter snake, snapping turtle, spring peeper, beaver, star-nosed mole, human, porcupine

Vetters:

This book has been vetted by Tia Pinney, naturalist at Mass Audubon's Drumlin Farm Wildlife Sanctuary in Lincoln, MA.
Books in this "Animal Adaptations Series" include:
Reviews:
For fans of the author's "Animal Anatomy and Adaptations" series, this entry is sure to appeal to young nature lovers.
— Elissa Cooper, Helen Plum Memorial Lib., Lombard, IL, School Library Journal
Facts, activities, and a short bibliography complete this book and help create an experience that elementary students will enjoy. Beverly Combs RECOMMENDED
- School Library Connection
Some facts will amaze: Polar bears can smell seals through 3 feet of ice, and beavers' noses close when underwater…As with Holland's previous examinations of animals' parts, the close-up photos are the main attraction.
-Kirkus Reviews
Author/Illustrator Info:
Mary Holland is a naturalist, nature photographer, columnist, and award-winning author with a life-long passion for natural history. After graduating from the University of Michigan's School of Natural Resources, Mary worked as a naturalist at the Museum of the Hudson Highlands in New York state, directed the state-wide Environmental Learning for the Future program for the Vermont Institute of Natural Science, worked as a resource naturalist for the Massachusetts Audubon Society, and designed and presented her own "Knee-High Nature Programs" for libraries and elementary schools throughout Vermont and New Hampshire.

Her children's books with Arbordale include Animal Tracks and Traces, Animal Homes, Otis the Owl, Ferdinand Fox's First Summer (NSTA / CBC Most Outstanding Science Trade Book and Moonbeam Children's Book Award), The Beavers' Busy Year, Yodel the Yearling, Animal Skins, Animal Ears, Animal Tails, Animal Noses, Animal Eyes, Animal Legs, and Animal Mouths (NSTA / CBC Most Outstanding Science Trade Book). Mary's book Naturally Curious: a Photographic Field Guide and Month-by-Month Journey Through the Fields, Woods and Marshes of New England won the 2011 National Outdoor Book Award for the Nature Guidebook category. Naturally Curious Day by Day was published in 2016. Mary lives in Vermont with her lab, Greta. Visit Mary's blog at Naturally Curious with Mary Holland.