Animal Ears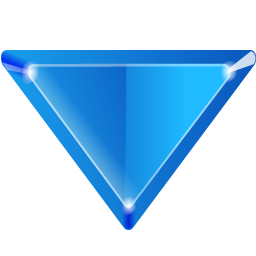 Hearing is an important sense for animals' survival. Ears give animals vital information to help them find food or listen for predators ready to attack. This continuation of Mary Holland's award-winning Animal Anatomy and Adaptations series features a wide variety of animal ears and how animals use them. Did you know that some animals have ears on their legs? Like the eyes, mouths, legs, and tails featured in previous books, animal ears come in a wide variety of shapes and sizes—a perfect match for each animal's needs.
This nonfiction picture book with a cuddle factor includes a 4-page
For Creative Minds
section in the back of the book and a 30-page cross-curricular
Teaching Activity Guide
online.
Animal Ears
is vetted by experts and designed to encourage parental engagement. Its extensive back matter helps teachers with time-saving lesson ideas, provides extensions for science, math, and social studies units, and uses inquiry-based learning to help build critical thinking skills in young readers. The Spanish translation supports ELL and dual-language programs. The
interactive ebook
reads aloud in both English and Spanish with word highlighting and audio speed control to promote oral language skills, fluency, pronunciation, text engagement, and reading comprehension.
Written by Mary Holland
32 pg, 8.5 X 10, Ages 4-9, Grades K-3, Lexile: 560, F&P: O
| | | | |
| --- | --- | --- | --- |
| Hardcover | 9781607184478 | $17.95 | |
| Paperback | 9781607184522 | $9.95 | |
| Spanish Paperback | 9781607184638 | $11.95 | |
| EBook | 9781607184904 | Purchase Here | |
| Spanish EBook | 9781607185161 | Purchase Here | |
| Chinese EBook | 9781643516639 | Purchase Here | |

Keywords:

physical adaptations, ears, hearing, senses

Animals in the book:

snake, frog, katydid, praying mantis, owl, songbird, woodpecker, bat, rabbit, bobcat, fox, beaver

Vetters:

Thanks to Tabbi Kinion, Statewide Education Coordinator for Colorado Parks and Wildlife, and Sarah Chatwood at the Montana Audubon Center for verifying the accuracy of the information in this book.
Books in this "Animal Adaptations Series" include:
Reviews:
The gorgeous close-up photography that occupies two-thirds of every double-page spread is the big draw, though readers will still wish that some came with arrows pointing out the ears. Children who are paying attention will immediately ask a question after reading or hearing the first sentence, and adult partners will want to be prepared, especially since the answer is a bit complicated: "Most animals have ears†; which do not is the obvious question. Las orejas de los animales, a Spanish-language companion, publishes simultaneously.
- Kirkus Reviews
Holland's nature photography shines once again. Big images (taking up almost an entire spread) of animals and their respective ears introduce curious youngsters to how this organ keeps the featured reptiles, amphibians, insects, birds, and mammals alive. The photo of an owl's ear is particularly captivating...
- School Library Journal
Full of fun information and facts, this book has also has a few extras; including a website where Common Core teacher can find lesson plans, activities, and quizzes. The genuine photos in this book are a wonderful delight to readers of any level, depicting and describing each animal and insect in their natural habitat.
- School Library Connection
Author/Illustrator Info:
Mary Holland is a naturalist, nature photographer, columnist, and award-winning author with a life-long passion for natural history. After graduating from the University of Michigan's School of Natural Resources, Mary worked as a naturalist at the Museum of the Hudson Highlands in New York state, directed the state-wide Environmental Learning for the Future program for the Vermont Institute of Natural Science, worked as a resource naturalist for the Massachusetts Audubon Society, and designed and presented her own "Knee-High Nature Programs" for libraries and elementary schools throughout Vermont and New Hampshire.

Her children's books with Arbordale include Animal Tracks and Traces, Animal Homes, Otis the Owl, Ferdinand Fox's First Summer (NSTA / CBC Most Outstanding Science Trade Book and Moonbeam Children's Book Award), The Beavers' Busy Year, Yodel the Yearling, Animal Skins, Animal Ears, Animal Tails, Animal Noses, Animal Eyes, Animal Legs, and Animal Mouths (NSTA / CBC Most Outstanding Science Trade Book). Mary's book Naturally Curious: a Photographic Field Guide and Month-by-Month Journey Through the Fields, Woods and Marshes of New England won the 2011 National Outdoor Book Award for the Nature Guidebook category. Naturally Curious Day by Day was published in 2016. Mary lives in Vermont with her lab, Greta. Visit Mary's blog at Naturally Curious with Mary Holland.