River Otter's Adventure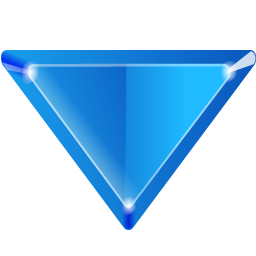 When a young river otter sneaks into a zoo, she wonders if she should be more like some of the other animals she meets. She wants a trunk like the elephant or be loud like the gorilla… By imitating and comparing herself to these other animals she learns to appreciate herself. Educational components are woven throughout this fun, read-aloud story and sidebar information complements and extends the learning, making it a perfect book for a wide variety of ages.
Written by Linda Stanek, Illustrated by Shennen Bersani
32 pg, 8.5 x 10, Ages 4 - 8, Grades K - 3, Lexile: 600, F&P: N
| | | | |
| --- | --- | --- | --- |
| Paperback | 9781643517568 | $9.95 | |
| Spanish Paperback | 9781643517612 | $11.95 | |
| EBook | 9781643517865 | Purchase Here | |
| Spanish EBook | 9781643517711 | Purchase Here | |

Keywords:

river otters, animal adaptations, physical adaptations, habitat

Animals in the book:

river otter,

Vetters:

Thanks to David Hamilton, General Curator at the Seneca Park Zoo for verifying the accuracy of the information in this book.
Reviews:
Some readers might see the river otter's journey as a support of identity play and self-acceptance; others can simply indulge in all the ways to act like animals. Cute and playful, like its featured critter.
Kirkus Reviews
Author/Illustrator Info:
As an early and middle childhood educator, Linda Stanek wants to inspire young learners, including children with written language disabilities, to write about things that excite them. Her own passion for saving endangered animals and teaching children about the importance of each link in natural world provide the inspiration for Once Upon an Elephant. Linda has also written The Pig and Miss Prudence and Beco's Big Year: A Baby Elephant Turns One. Linda has two grown sons and lives in Ohio with her husband and feline family members. Visit her website at www.lindastanek.com.




Shennen Bersani is an award-winning illustrator with 2 million copies of her books cherished and read by children, parents, and teachers throughout the world. Her art delivers heartfelt emotion, the wonders of nature and science, and creates a unique joy for learning. Some of Shennen's other illustrated works include A Case of Sense Once Upon an Elephant, Salamander Season; Sea Slime: It's Eeuwy, Gooey and Under the Sea; The Shape Family Babies; Animal Partners; Shark Baby; Home in the Cave; The Glaciers are Melting!; and Astro: The Steller Sea Lion for Arbordale. In 2015, Shennen made her debut as an author with Achoo! Why Pollen Counts. Shennen lives with her family near Boston. For more information, visit her website at www.shennenbersani.com.